AFTER a two-year hiatus, Baguio City's Panagbenga Festival resumes on Feb. 1 to March 5 with crowd-pullers such as the street dance and grand float parades.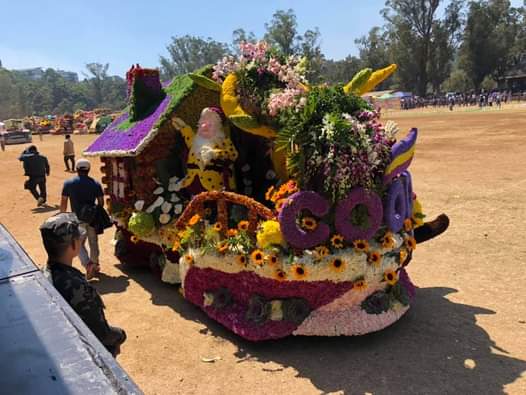 "All the activities we've been doing before, pre-pandemic, all features we've done before, we are going to include them now. There will be no holds barred," Baguio City Mayor Benjamin Magalong said in a public briefing.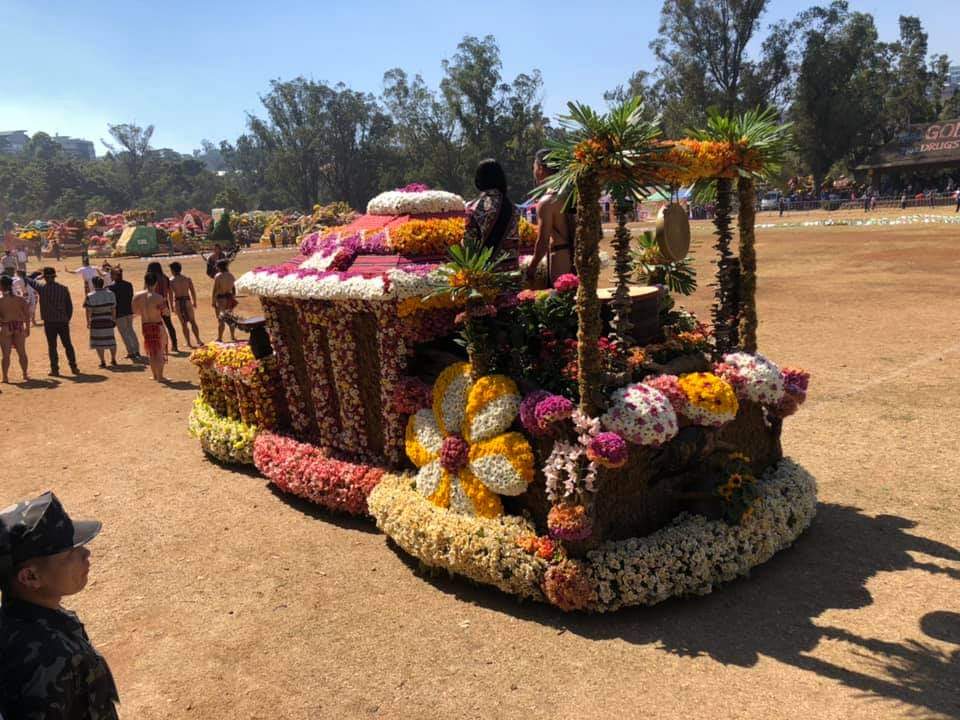 Panagbenga ("season of blossoming" in Kankanaey) is an annual flower festivity celebrated every February in the City of Pines, showcasing the talents and products of local communities. It began in 1995 and was suspended in 2020 due to health restrictions brought about by the COVID-19 pandemic. The event reopened last year sans its crowd-drawing activities.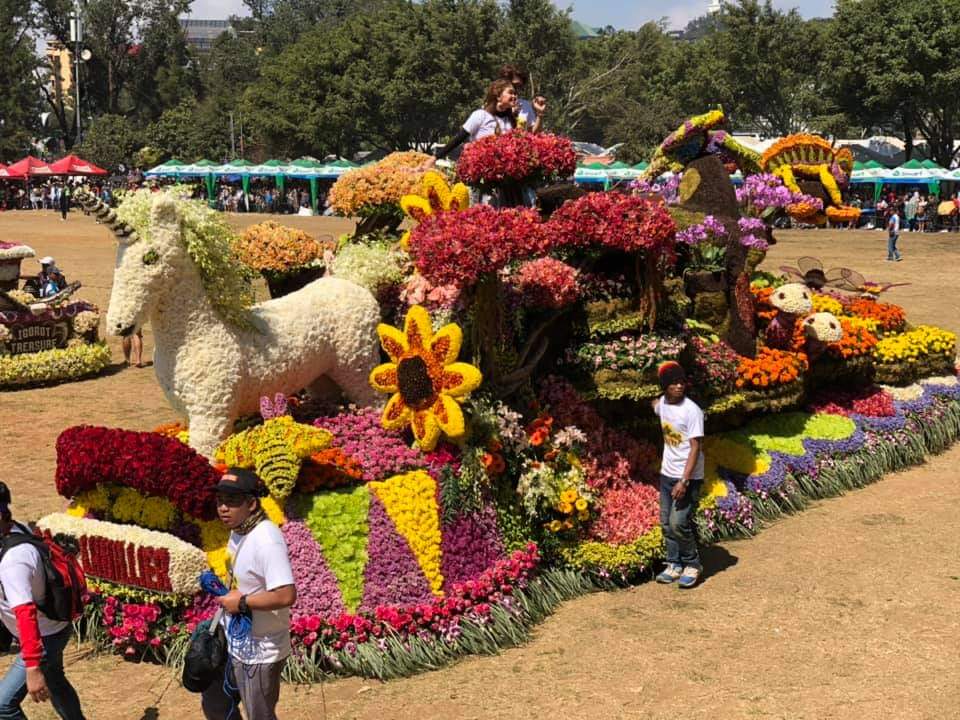 With the easing of stringent travel restrictions and reopening of the country's border, tourist arrivals in Baguio City and other tourist spots improved in the last two quarters of 2022.
"We are expecting more tourists now compared to the pandemic years and most probably compared to the pre-pandemic," Magalong said. "Our banner year was 2019 in terms of tourist arrivals, but we surpassed this in 2022."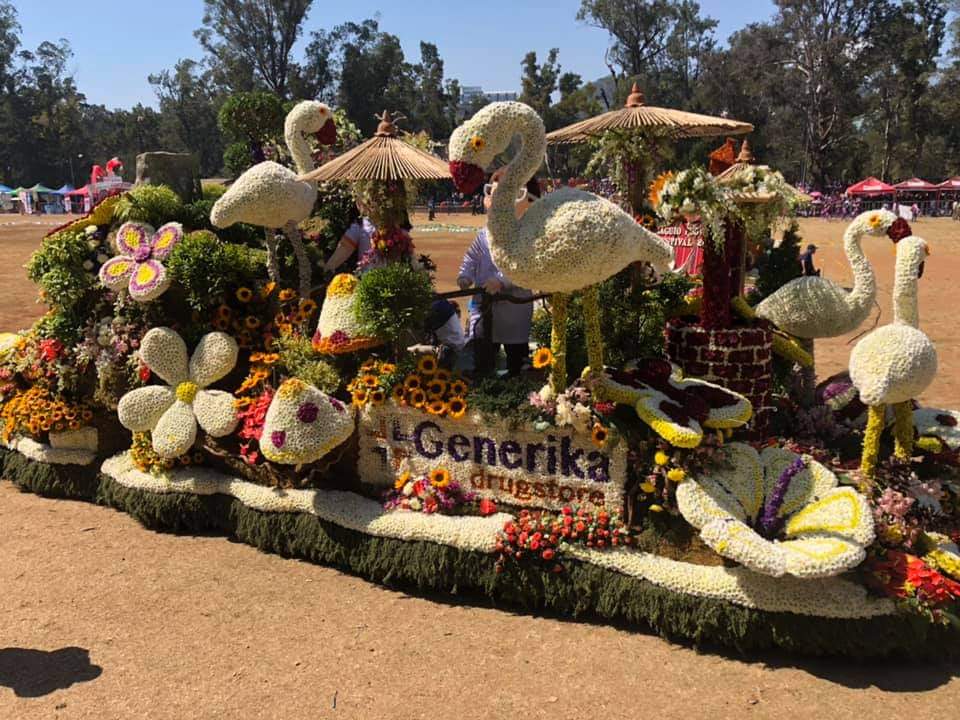 Baguio City documented 1.7 million tourist arrivals from January to October 2022, exceeding the 2019 record of 1.2 million visitors. The city is still experiencing an influx of tourists this January, an off-peak period.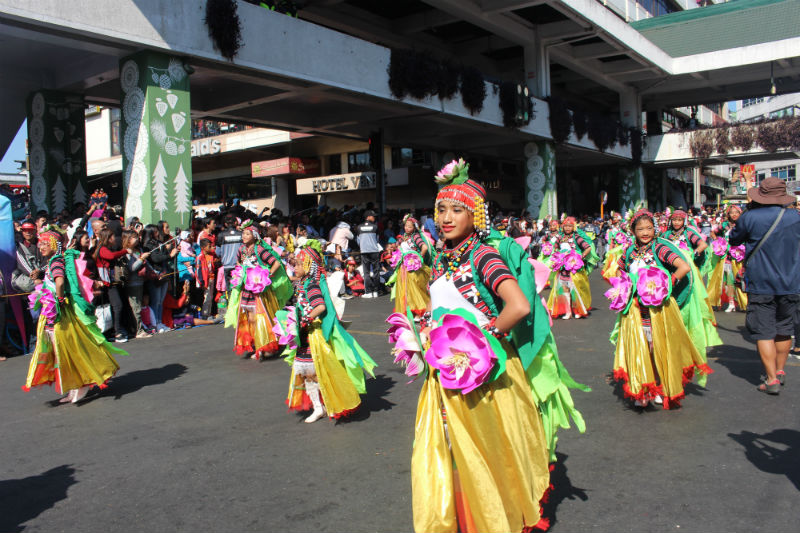 Since it's his first time to experience the full blast wingding as mayor, Magalong is both delighted and concerned. "A lot of people are expected to come over. We think that what happened in South Korea might happen. That's why we really have to prepare and come up with our own contingency plans to make sure that our people and visitors will be safe."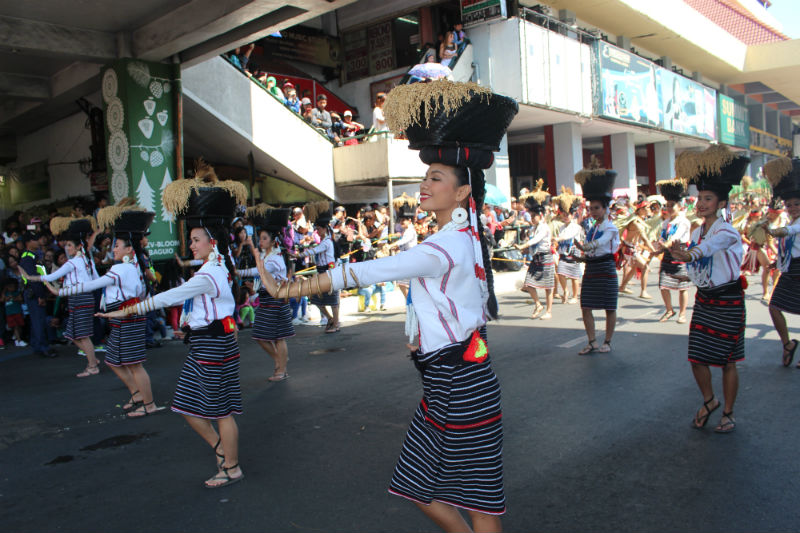 Organizers have been preparing for the month-long celebration with the local government and participating groups since December 2022. "We are all set for the grand opening parade. We have already mobilized volunteers and all sub-committees are up and going. The media partners are ready, including the traffic and peace and order plans," said Anthony de Leon, chairman of the Baguio Flower Festival executive committee, in last week's press conference at the Baguio Country Club.
The Baguio City Police Office has ordered the deployment of 1,657 police personnel in bus terminals, malls, parks, markets and other places of convergence. They will also help in traffic management.
However, Magalong warns those who will attend the event to be cautious of rental home scammers posting on Facebook and using his name in their fraudulent activities. "Check only legitimate websites such as visita.baguio.gov.ph and www.airbnb.com for places to stay."
Schedule
Panagbenga 2023 features the following activities, a kaleidoscope of colors, tastes, smells and sounds.
Feb. 1, 8 a.m.: The grand opening day parade will roll through Panagbenga Park, Session Road, Harrison Road, Melvin Jones grandstand and football grounds.
Feb. 1-March 5: Panagbengascapes professional landscaping competition at Melvin Jones grandstand and football grounds
Feb. 1-March 5: Baguio blooms, a market encounter at Juan Luna Drive and skateboarding area, Lake Drive, Burnham Park
Feb. 5, 12, 19: Sunday's showcase, Session Road
Feb. 11, 14, 15: A school-based flower arrangement and landscaping contest, elementary and high school category, will be held in participating schools.
Feb. 12: Handog ng Panagbenga sa Pamilya Baguio (let a thousand flowers bloom; kite-flying challenge; cultural show; fitness frenzy), Melvin Jones grandstand and football grounds
Feb. 16-18: PMA alumni homecoming, Philippine Military Academy, Fort del Pilar
Feb. 18: Cultural dance competition, Melvin Jones grandstand and football grounds
Feb. 19: Fluvial parade, Burnham Park
Feb. 19, 3 p.m.: Mardi gras at the lake, Session Road to Burnham Lake
Feb. 24: A tribute to the father of Panagbenga, Atty. Damaso E. Bangaoet, Jr., statue unveiling ceremony, Panagbenga Park, South Drive
Feb. 25-26: Festival sponsors row, Melvin Jones grandstand and football grounds
Feb. 25, 8 a.m.: Grand street dance parade, Panagbenga Park, Session Road, Harrison Road, Melvin Jones grandstand and football grounds
Feb. 26, 8 a.m.: Grand float parade, DILG, Session Road, Harrison Road, Lake Drive, Melvin Jones grandstand and football grounds
Feb. 27-March 5: Session Road in bloom, Session Road
March 3-4: Flower-tee golf classic, Baguio Country Club
March 4: Pony boy's day, Wright Park
March 5: Awarding and closing ceremonies, Melvin Jones grandstand and football grounds
March 5: Grand aerial fireworks display, Session Road and Burnham Park
Rebirth
When Panagbenga was first staged in 1995, Baguio City was still recovering from the aftermath of the 1990 Luzon earthquake that left a trail of death and devastation in its wake. Held at the time of year when many plants would be in bloom, it was meant to be a celebration of survival and resilience. And, indeed, the festival helped spearhead a rebirth for the City of Pines.
Today, Panagbenga is deemed to be one of the Philippines' biggest cultural events and the largest non-religious affair in the country. Many have likened it to the Rose Parade in Pasadena, California and Rio Carnival in Brazil. Celebrating Cordillera's flora and promoting the region's culture and economy, the festivity has greatly contributed to Baguio's flower industry and tourism.
A Renaissance of Wonder and Beauty, the theme for this year's celebration, is a narrative of a better Baguio. It's about people who have risen to the challenge of rebuilding a city. It's about people who preserve and promote their cultural heritage and the beauty of their environment. It's about people who are tenacious, innovative and virtuous.
---
Para sa reaksyon o komento at tanong mag-email sa [email protected]