I first met Dr. Angel Chua Alcala in 2000 during their family outing in Forest Camp in Valencia, Negros Oriental, when my fiancée introduced me to the entire Alcala clan.
Of course, I was interviewed like a young candidate applying for a job, not just by him but by all the aunties, uncles, and everybody else.
I was then serving at the National Anti-Poverty Commission (NAPC) together with Dr. Lope Santos III, who is now NAPC's new Lead Convenor.
It was thru my work in NAPC when I met my wife in Cebu City before my encounter with the Alcalas.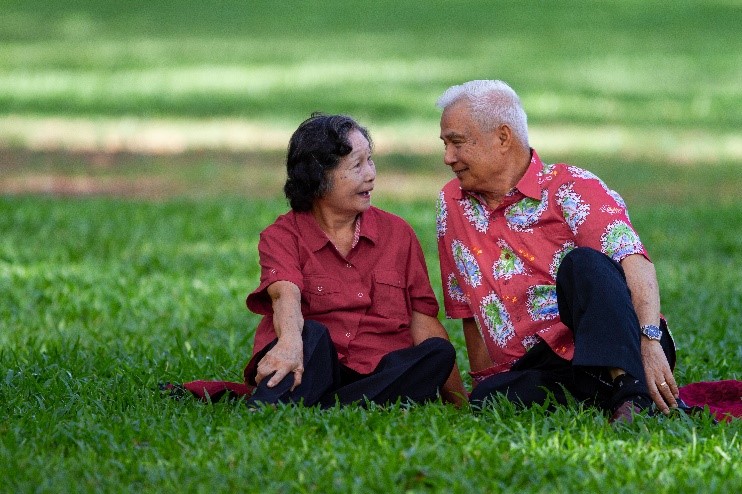 Since that moment, I have known him as Uncle Angel, the patriarch of the Alcala clan, the eldest brother of Nanay Nena, my mother-in-law, the uncle of my wife Nendith, and the lolo of our sons Vinz and Gio; not as Environment Secretary, Commission on Higher Education Chairman, Silliman University President, Ramon Magsaysay Awardee nor National Scientist. He is our Uncle Angel.
Uncle Angel and I would always meet during family gatherings – holidays, anniversaries, birthdays, outings and meetings – some planned, others were spur of the moment.
He would always ask me about the wild birds I have photographed in the Twin Lakes of Balinsasayao. He always knew that whenever I visit Dumaguete, I would surely go to Twin Lakes, a place I know is very close to his heart as he has done much science and conservation work there.
When he wrote the Foreword to my book Haring Ibon – The Great Philippine Eagle in 2017, he did not tire of telling me that the initial studies by his colleague Professor Rodolfo Gonzales about the biology and conservation of the Philippine Eagle did not have the photo documentation we have made and he would always congratulate me for that feat.
In one of our private conversations, Uncle Angel marveled at the mixed flock phenomenon of birds. He was mesmerized by the feeding frenzy of different species of birds flying noisily from one tree to another, and he would quiz me about the reasons for such a phenomenon.
He asked me to photograph the mixed feeding flock, but I told him it was difficult to put 20 birds or more in one frame while they fly and hop from one tree to another.
I would always tell him stories of my encounters with such mixed feeding flocks, the way bird leaders lead their groups. I told him about the Elegant Tit in Northern Luzon, the Blue-headed Fantail in Southern Luzon, the Rufous Paradise Flycatcher in Mindanao, and others depending on birding sites.
What fascinated him was the variety of birds joining the flock like flowerpeckers, sunbirds, flycatchers, etc. I would always tell him my observation that those birds noisily shout their calls, flap their wings, and move from one branch to another to let the insects, bugs, and flies fly around so the birds can easily catch and eat them, while other birds pick on flowers and fruits.
In those times, I had a feeling that he wanted to join me, and document the phenomenon and write about it.
Uncle Angel would always visit my exhibits of Philippine Birds as Art whenever he was available. He was there in casual short pants in Robinsons Mall in Dumaguete during the 7th Philippine Bird Festival of the Wild Bird Club of the Philippines (WBCP) in 2011. He was in formal attire when he visited the Manila Fame in SMX Mall of Asia in 2014.
He found time to drop by the launching of my book at the National Museum in 2017, on the same day that he was launching his life story book A Love Affair with Nature by Bettina Rodriguez Olmedo and Amadis Ma. Guerrero.
He would always find time to attend meetings, seminars, and assemblies that our non-government organization Kaakbay organized from the conservation of Philippine Ducks to various subject matters on biodiversity and the environment, and he went there and participated because I personally invited him, his way of mentoring me, his nephew-in-law.
One story he would always tell me and his grandchildren was about the sighting of the very rare, elusive, and believed to be extinct Negros Fruit Dove. He and Professor Dioscoro Rabor saw a couple of Negros Fruit Doves during one of their expeditions, and to collect their specimen, Professor Rabor shot one of the couples. Then he would jokingly say, "We might have shot the last of the Negros Fruit Doves."
Just last year, during our family Christmas gathering, we told him about a reported sighting of the same dove. Haring Ibon and Bird Finder Philippines team of Djop Tabaranza, Roy Daantos, Vinz Pascua and myself relayed to him a report from the City Environment and Natural Resources Office (CENRO) of Cadiz that they have seen the species. He didn't buy it. He wanted evidence — photographs. That was our last encounter with him.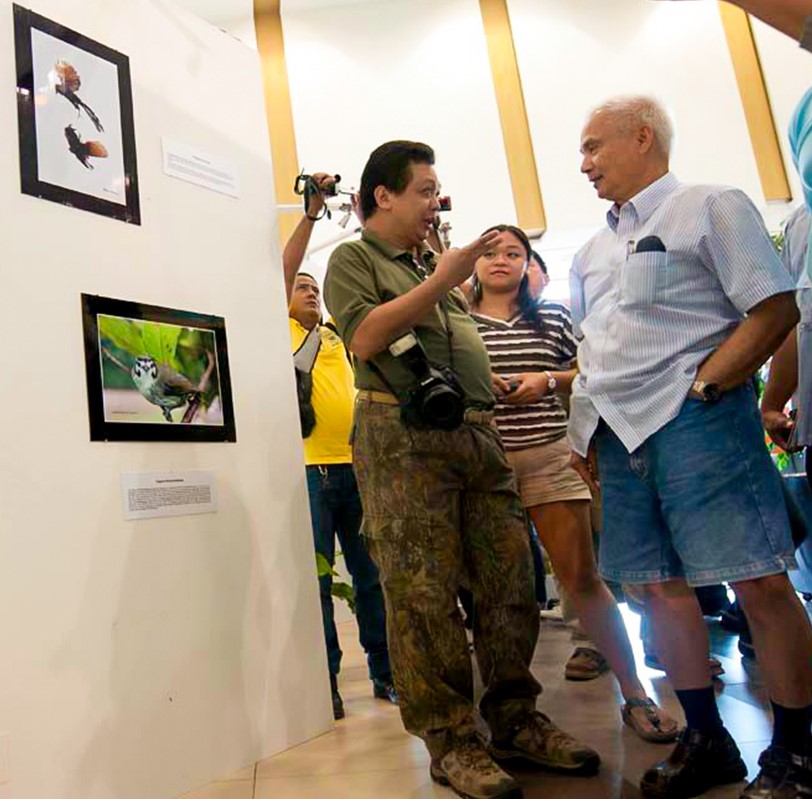 When his brother Uncle Toting dropped by the house that evening, he shared stories about him and Uncle Angel. We were surprised about a story when Uncle Angel was punched by Professor Rabor over a subject they heatedly discussed and could not agree on.
We suddenly got excited and felt amazed that our Uncle Angel was as human as us, getting into fights or brawls. He also told the story that Uncle Angel shared about his correcting a colleague in the University who wrote an article about Maria Capra (Philippine Pied Fantail) eating animal dung. Uncle Angel corrected him and said that the bird was eating the flies flying around the feces, not eating the poop. Since then, the professor concerned had not been on speaking terms with him.
Uncle Angel knew that Vinz and I, together with our Haring Ibon team Djop Tabaranza and Maia Tanedo, were writing a book Birds of the Visayas with a special focus on Negros, Cebu, Bohol and Panay islands. He advised us to focus on the original geographic connections of the Visayan islands that would be a framework for birds that are all common and endemic to such geographical locations. Uncle Angel said that the presence of the Philippine Eagle in Mindanao, Samar, and Luzon can be best attributed to the original connectivity of these islands. That is what he explained when we asked him to do the Foreword of the book. I just hope that he was able to write that, because that might have been his last writing.
Oh yes, we also talked about politics. He admired Senator Ping Lacson and wished him to be president. He did not mince words and would call, "My golly, these guys xxx," whenever he talked about some politicians and public figures who have no respect for the environment and governance. There were times our views clashed, but those differences never got the better of us.
There are two great children of Silliman University, Dumaguete City, and Negros Island that I have the privilege to know, work with and be with – Dr. Angel Alcala, who became my uncle in 2000 and who became the lolo of my sons in 2002 and 2005, and Professor Leonor Magtolis Briones, whom I met in 2004 (at the campaign of Senator Ping Lacson), who became my teacher in 2008, and who was my boss from 2016 to 2022.
One I came to know because of family, the other because of politics and governance. For the past 22 years, I have lived under the shadows of these two giants, and I am proud to have been mentored by them.
"So what are you doing now, now that you are no longer in government," Uncle Angel asked me last December. I replied, "Birding and farming, uncle." To which he said, "That's better."
I forgot to tell him, "… and writing too, uncle."

Postscript: Daily services are held for Dr. Angel Alcala at Silliman University church in Dumaguete City every 7:00 pm until February 9, 2023. A state funeral will be held at 9:00 am on February 10, 2023. Know more about him at https://www.facebook.com/drangelchuaalcala.