IN a move sure to delight anyone who watches beauty pageants not for the swimsuit competition, but for the parts where contestants showcase their talents and talk about social issues, the newly launched The Miss Philippines recently declared that it will ditch the much-debated swimsuit segment.
In a Facebook post, the pageant organization stated, "It's not that we have anything against swimsuits. In fact, we will hold photoshoots at our world-famous beaches and resorts. But onstage, we'd like to shift the focus on things other than a woman's vital statistics. The Miss Philippines is a platform for a woman's voice to be heard, for her influence to be felt and for her passion to promote Filipino culture and heritage be amplified."
Aside from the no-swimsuit pageant, The Miss Philippines is also introducing the glam red carpet moment that will replace the evening gown competition.
Through this portion, candidates "have the choice to wear what they want and to be able to show off their best version of formal wear – whether it's an avant-garde tailored pantsuit or the most fabulous couture gown."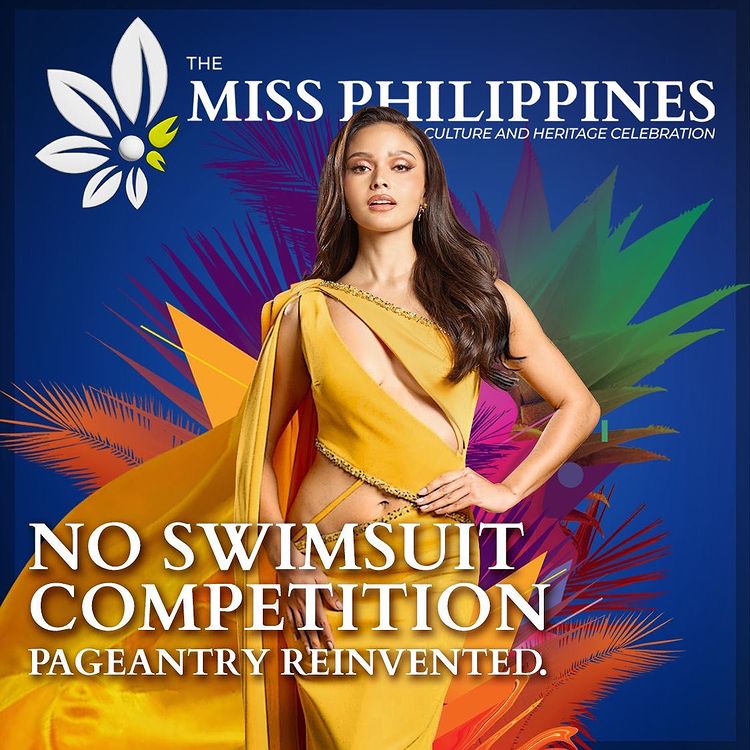 The pageant organization stressed that red carpet-events all over the world showcase a variety of evening wear. "Women have the option of wearing more than the typical evening gown to show off their character and personality."
Meanwhile, the candidates' speeches will be done in a TED talks style. (A TED talk is a recorded public-speaking presentation that was originally given at the main TED (technology, entertainment and design) annual event or one of its many satellite events around the world. TED is a nonprofit devoted to spreading ideas, usually in the form of short, powerful talks, often called TED talks.)
Application for The Miss Philippines competition is ongoing, with the final screening date happening on Sept. 9, 11 a.m.-5 p.m., at Enderun Coworking Estancia, south wing Estancia Mall in Ortigas Center, Pasig City. Applicants must be female, single, of Filipino heritage and between 18 to 32 years old. Email [email protected] for inquiries.
The Miss Philippines is part of the upcoming Filipino Festival in October, which will feature events that will celebrate "everything Filipino." 
A final date for the coronation night has yet to be announced.
Winners in The Miss Philippines will be granted an opportunity to compete in the Miss Supranational and Miss Charm pageants.
Miss Supranational 2023 1st runner-up Pauline Amelinckx was named the first Miss Philippines during her homecoming press conference on Aug. 10.
The Miss Philippines Culture and Heritage Celebration is a pageant founded by Miss Universe Philippines (MUPH) national director and former titleholder Shamcey Supsup and MUPH creative and events director Jonas Gaffud.
Better way to gauge candidates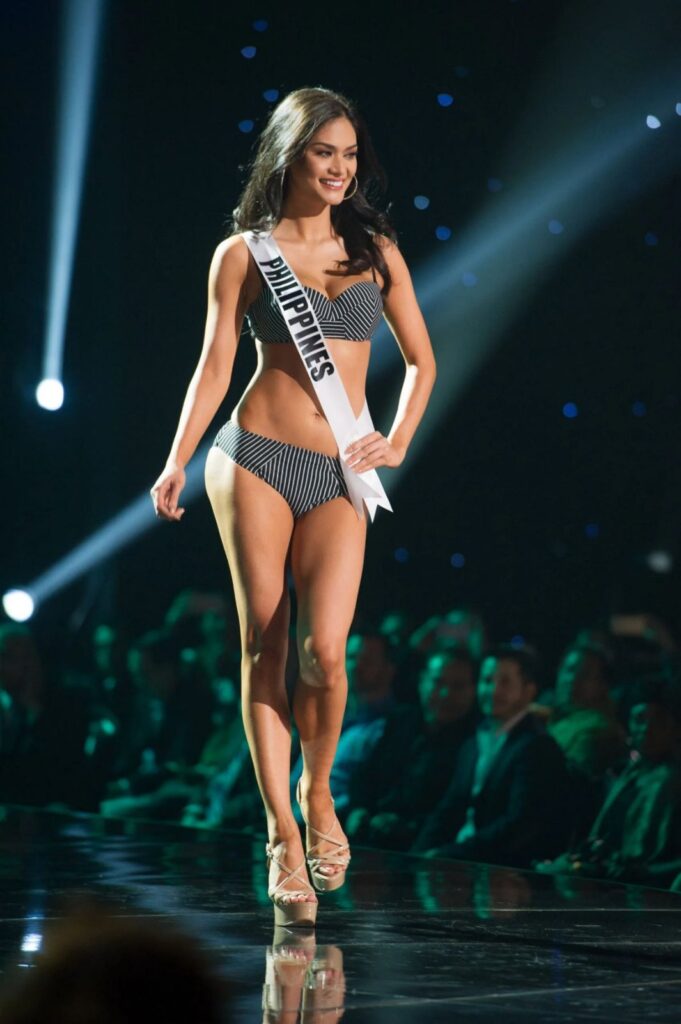 Miss Universe 2015 Pia Wurtzbach believes there are other ways to showcase a candidate's physique.
"Perhaps there's a better, healthier way to gauge the strength of a candidate physically without having her to wear a swimsuit," she said in an interview with ABS-CBN News.
"When I was competing, the reason why we had a swimsuit competition was to show the judges that you take care of yourself, you are fit, you are active because you are supposed to be a role model."
"Like when I was Miss Universe nga and I became really skinny, pinagsabihan din nila ako na huwag, kasi gagayahin ka ng mga sumusubaybay sa iyo. So naiintindihan ko naman 'yung purpose ng swimsuit competition noon. But I've been seeing other competitions do a sports segment instead. Kasi may mga religion din na aren't really comfortable in wearing two-piece or showing too much skin. So, I think it's going in the right direction where we are kind of making it less about the body but more about the women talaga," she added.
New era of women empowerment
The swimwear round may have started off with an intent to add glamour and assess physical fitness, but it soon cascaded into crowds leering at women parading in two-piece bikinis, wearing heels.
The decision to do away with the popular yet notorious round is The Miss Philippines' way of stepping into the new era of women empowerment.
Miss America, Miss Teen USA and Miss England have scrapped the swimwear parade years ago to shift the focus from the physical appearance of candidates to their mental aptitude and vision in life.
Miss World and Miss International also don't include swimsuits in their competition but zero in on fitness wear or sports to gauge how athletic a contestant really is. And both pageants somehow still manage to pick the most beautiful and fit women in the world as their winners.
Instead of showing off the contestants' figures in racy, skin-flaunting swimwear, The Miss Philippines will hold a runway segment that will shine the spotlight on each candidate.
But that's not all. Instead of the evening gown portion of the competition, candidates will be asked to wear attire that makes them feel confident and expresses their personal style.
Body positivity or degrading?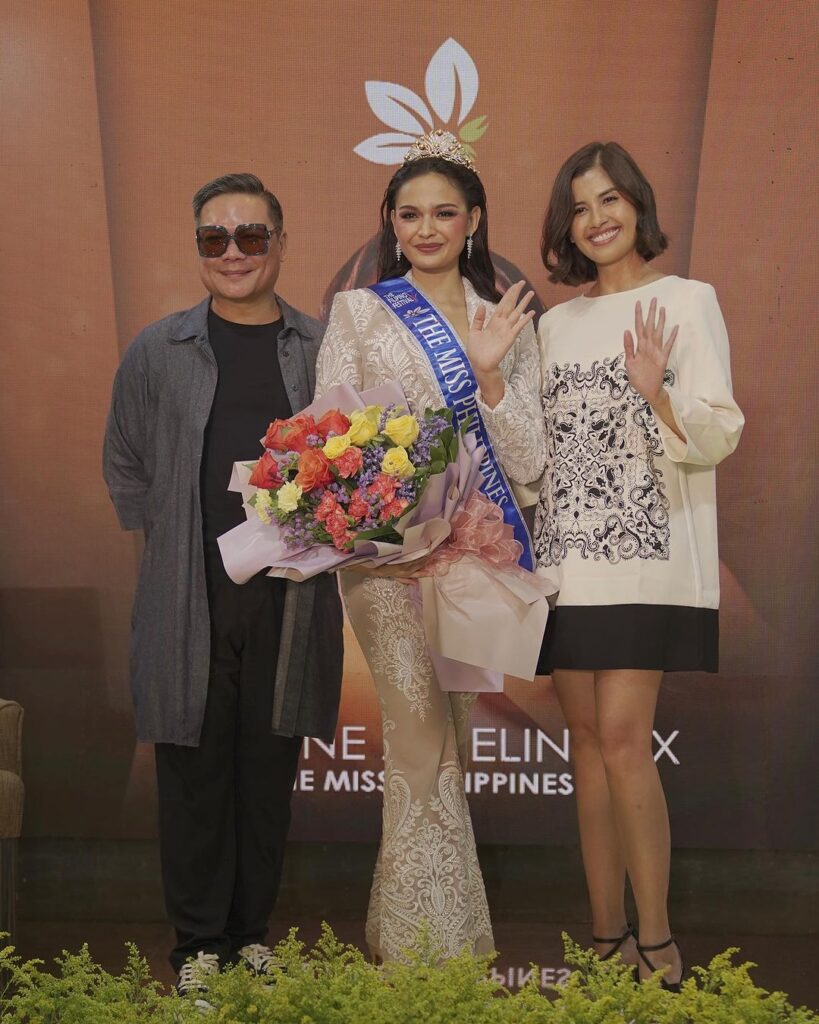 Major beauty pageants have a swimsuit round in their format, which, they say, promotes physical fitness and healthy lifestyle. But for the modern feminist crowd, the segment not only objectifies women, it embodies false beauty standards. It endorses a flat abdomen and heavy breasts and curvaceous bottoms. A body shape most women in the world cannot attain without making extreme dietary changes or surgeries.
So for most young women, the ideal figure of these contestants degrades their self-worth and pushes them towards strict diet regimes, outlandish workout sessions, and in some cases illnesses like bulimia and anorexia.
It gives rise to body dysmorphic disorder in young women, giving rise to depression due to the feeling of being imperfect.
Most beauty pageants have become redundant in the last decades. They are a celebration of women's bodies rather than their personalities.
Perhaps declining viewership and increasing criticism from the current audience should also prove the point. So if these competitions want to stay relevant in the new era, they have to shift the focus from physical beauty. There is a lot more to being the best woman in the universe or world than being able to trot around in heels wearing a bikini. Hopefully, the audience will also embrace The Miss Philippines' decision and learn to look at beauty from their empowered and liberal perspective.