"IT means the world to me because I did not expect my songs to be still in people's hearts and minds – and karaokes."
So said singer-songwriter Odette Quesada in an interview with CNN Philippines. Music is her native tongue and talent has always come effortlessly to her. 
"When I wrote those songs, I didn't think that they would become OPM hits. It's just a way to express myself – start writing songs for the sake of writing songs. It's just the cherry on top."
An understatement to be sure. Think of "Till I Met You", "Friend of Mine", "Don't Know What to Say (Don't Know What to Do)", "Give Me a Chance", "To Love Again", "Farewell" or "I Need You Back" and you have a song catalog that for four decades has not only had an impact but has served as the soundtrack of a generation.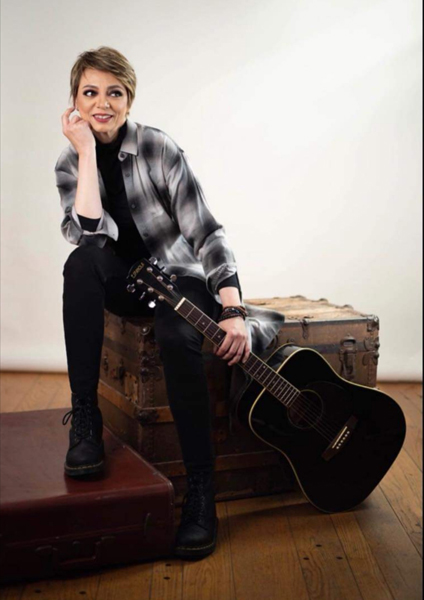 Quesada's natural songwriting ability carved out a unique place in a world of electronic dance music, new wave, and post-disco in the '80s, as she turned out hit after hit that plumbed the depths of the young soul.
On Sept. 1, 8 p.m., one of the most beloved Original Pilipino Music chart-toppers will headline "Odette Quesada All Hits: The 40th Anniversary Celebration" at the Newport Performing Arts Theater at the Newport World Resorts in Pasay. (Reportedly, the tickets are all sold out.) Her guests are Kuh Ledesma, Martin Nievera, Regine Velasquez, Raymond Lauchengco, Bituin Escalante and Arman Ferrer.
In 2001, Quesada relocated to Los Angeles with her husband, fellow hitmaker Bodjie Dasig, and son Darian. After Dasig succumbed to cancer in 2012, Quesada has finally been persuaded by Rowell Santiago and Noel Ferrer to make a comeback in 2020 and headline "Odette Quesada: Hopeless Romantic", her two-night homecoming-cum-birthday concert, which got SRO attendance and glowing reviews.
Quesada talks about heartbreak, falling in love, personal growth and more in her music. These are all topics that many people can relate to and connect with. And she doesn't just nod to these themes in her songs, she goes into painstaking detail. She gets vulnerable and raw.
Here are some of Quesada's biggest hits and their backstory.
'Don't Know What to Say (Don't Know What to Do)'
The singer-songwriter remembers watching the TV show "Good Morning Manila" 41 years ago. The American pop and folk singer-songwriter Michael Johnson, famous for his songs "Bluer Than Blue" and "I'll Always Love You" was a special guest. "He was there promoting his concert," Quesada related to ABS-CBN News Channel. "Host Merce Henares asked him, 'How would you best describe yourself?' He said, 'I'm a hopeless romantic.'"
Inspired by those two words, she began to write a song. "I just figured, most hopeless romantics would have this unrequited love for someone, di ba?" The song became the late Ric Segreto's third single in his launching album.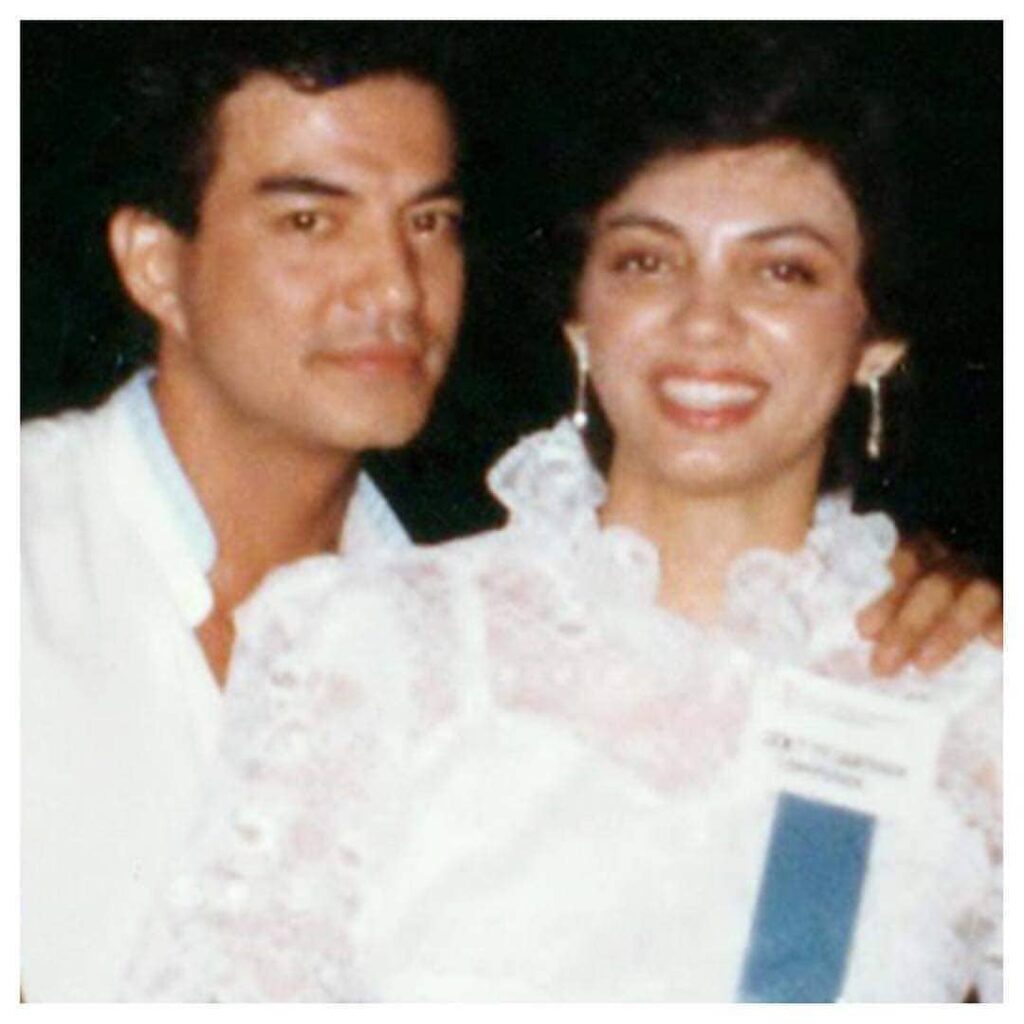 'Give Me a Chance'
Segreto's first single, "Give Me a Chance", was also written by Quesada. It was a first for the young songwriter to enter the finals of the Metro Manila Popular Music Festival (Metropop), the annual songwriting competition that began in 1977. It won second prize in the music tilt's amateur division.
For this ditty, Quesada's inspiration was the movie "Fame", which starred the late singer Irene Cara ("Flashdance…What a Feeling", "Out Here on My Own", "Anyone Can See"). The movie tells the story of a group of teens in a performing arts high school in New York.
The then 16-year-old Quesada related to the film for it was all about making one's songwriting, singing, and performing dreams come true. 
"One of the songs in the movie was 'Is It Okay if I Call You Mine?' by Paul McCrane. I came away from watching the movie liking the song a lot. And when I got home, I created my own version of the song, which happened to be 'Give Me a Chance.' I was in my senior year in high school."
Quesada met Segreto a few days before recording and they got to talk while waiting for their turn to record at the Cinema-Audio Inc. "He wanted to make the song a little more masculine because the lyrics were really teenage girl," the songwriter recalled. "I could not fix it too much, but we kind of altered it a little bit, just to make it a little more macho."
It's her first song that won at the Metropop, so the date is forever etched in her memory. "February 6," she said. After her triumph, Vic Del Rosario's Vicor Music Corporation approached her to write more songs for Segreto. She submitted four for the crooner's debut album.
'Till I Met You'

Because of "Don't Know What to Say," the young songwriter got the attention of the chanteuse Kuh Ledesma.
"Whoever kid wrote that song 'Don't Know What to Say,' I want her to write a song for me," the famous Ice Queen of OPM was supposed to have said.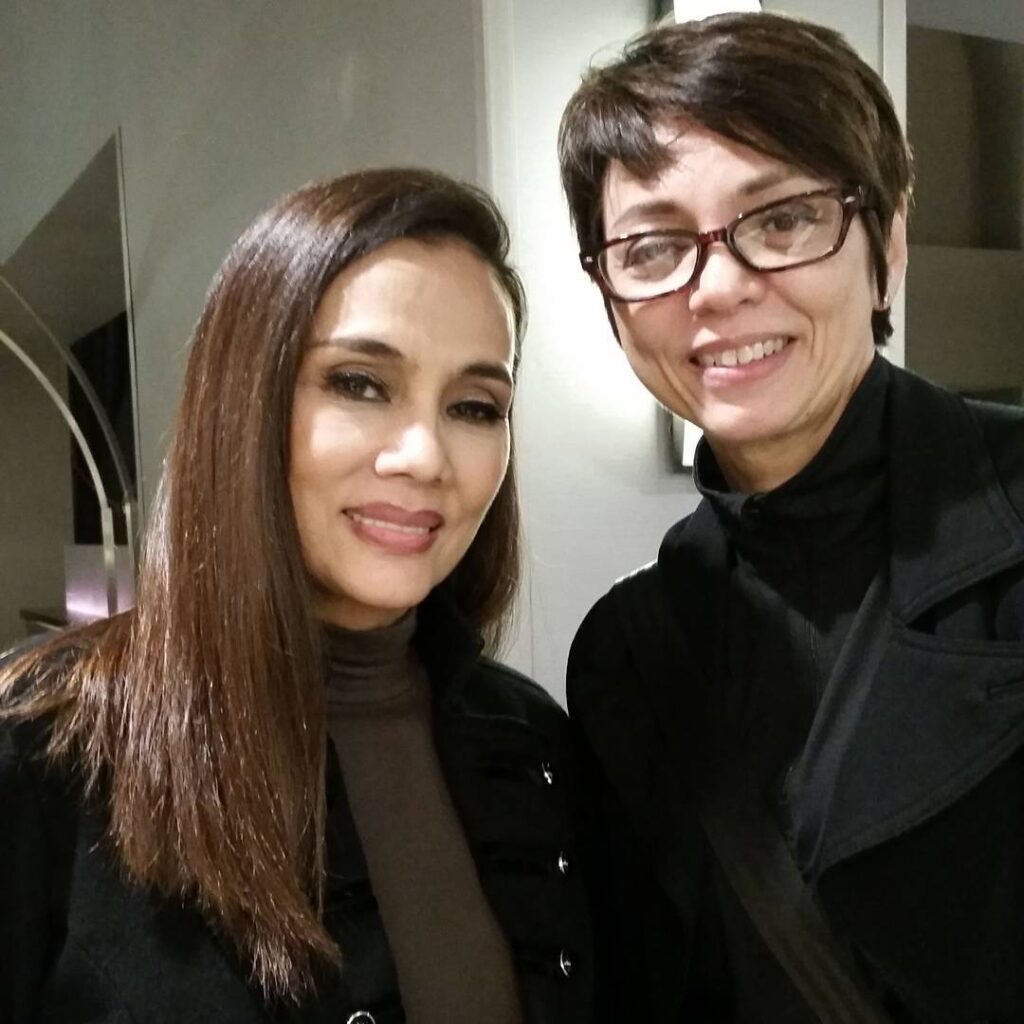 "That's how I got to meet Kuh, who's a big idol in high school. She was already Kuh Ledesma when I was in my senior year. I always tease her about that," said Quesada who is now 58.
For Ledesma's "Just You, Just Me" album, Quesada wrote "A Long, Long Time Ago." She also offered her "Till I Met You," but the star wasn't hot on the idea of including it in the album she was working on, instead choosing a tune called "Sweet Melody", which Quesada penned with Cris Kuizon.
Quesada was a student at the UP College of Music in 1982 when she wrote "Till I Met You."
"I was taking the bus home and there were two girls behind me. The other girl said, 'You know, I never knew what love was until I met this guy.' They weren't really talking in whispers so I could hear them over my shoulder. I brought out a brown paper, took my pen and scribbled, 'I never knew what love was until I met you.' When I got home, I completed the song. So my eavesdropping kind of paid off."
Since Ledesma didn't pick the song for her album, Quesada entered it in the next Metropop. This time around, she was already qualified for the professional division. Vicor gave her a budget to get a four-piece band to play for her. But she never got over the idea of Ledesma singing her ballad, so she thought of pitching it again to the recording star, for her to be the interpreter. But the pop diva begged off.
"I was trying to convince her that it's not a singing competition, it's a songwriting competition. I told her, 'I only have you in mind to sing the song.'" Her convincing didn't work.
"I could understand because she was already at the top of her game at that time, so she didn't need to be in a competition. She didn't need the stress or pressure." 
Since she had no other singer in mind for the song, she thought she'd just perform it herself on contest night. "But I knew better. I've never been onstage to perform. So how was I gonna pull that off?"
Quesada went home from her meeting with Ledesma upset. Her grandmother, Dorotea Quesada, noticed her granddaughter wasn't in a good mood and asked why. Odette told her the story. "Sige I'll talk to Kuh," her grandma said.
Quesada had no idea what her grandmother told the singer but Ledesma said yes. "Si Kuh pala has a soft spot for older people," Odette said. "She couldn't say no to my lola."
"Till I Met You" won Metropop's top prize that year. It would also become one of Quesada's – and Ledesma's – biggest hits. "It has been revived, rerecorded, covered by so many people. I can't even keep track," she said.
'Growing Up' and 'Farewell'
Quesada's songwriting career flourished even more in the following years. She wrote "Growing Up" for what would become the mammoth hit youth movie "Bagets". When she was told the film needed a song for a goodbye scene, she thought of submitting a piece she wrote for her high school senior class. "We were graduating and I was leaving for the States. I just wanted to pay homage to my friends. I taught it to my class for them to sing at our farewell party." The song is, of course, "Farewell", which was sung by Raymond Lauchengco for the "Bagets" original soundtrack.
'Friend of Mine'
The song about unrequited love long before the millennials started getting "senti" about getting "friend zoned," "seen" or, worse, "ghosted" on social media was from an idea Quesada had in high school. "I wanted to write a high school musical, which never materialized. But I had it in the back of my mind." When she was offered by Vicor to try recording a couple of her own singles, and "see if it works," she submitted a demo of her singing "Friend of Mine".
The song became a hit, so she put her voice at the forefront of her compositions such as "Don't Know What to Say," "Till I Met You" and "I Need You Back." The album was entitled "Hopeless Romantic," which would display her distinctive, melancholy voice, her ditties the sentiments of a juvenile with an old soul.
'To Love Again'
Before she wrote songs for "Bagets", Quesada had already written one for the romantic movie "To Love Again", which starred Sharon Cuneta and the late Miguel Rodriguez.
"I wrote it based on the synopsis they gave me. In the synopsis, the guy was supposed to die. But I guess it didn't test well, so they made Miguel Rodriguez alive at the end. Sabi ko nga, parang it doesn't make sense na 'to love again.' He was supposed to die," she recalled with a laugh. But who's to argue with the song's eventual success? It remains one of Cuneta's most cherished hits, recorded thereafter by various artists at different periods in the past, from Gino Padilla to Jed Madela to Daryl Ong. It was even in a Jollibee television commercial in 2019.
Passion for songwriting
Versatile and assiduous, Quesada developed an insatiable love for music, which started with piano lessons at an early age. (Her full name is Odella Vania Quesada Flewelling. She used Odette Quesada because "it was easier to pronounce.") She spent her childhood years abroad, traveling with her mother who was a jazz singer and pianist.
"When it was school time, I was shipped back to my lola in the Philippines." But she remembers not being particularly keen on learning classical music. "Create my own stuff more than other people's stuff. I didn't actually realize that was songwriting."
And how did she manage to come up with all those smash hits? By listening to singer-songwriters and pop superstars she admires like Paul McCartney, Barry Manilow, Kenny Loggins, James Taylor, Joni Mitchell, Carole King and Carly Simon. "You name any '70s singer-songwriter, up to the '80s and '90s, I'm a fan. I have so much respect for them because what they bring to the table is originality. They're not interpreters. They sing their own music. That's their raw emotion put into record, set into rhyme."
Much later in life, The Beatles became one of her big influences. "If you're a singer-songwriter, you can't go wrong listening to The Beatles' songs, because that's how you learn to write a hit song."
Writing partner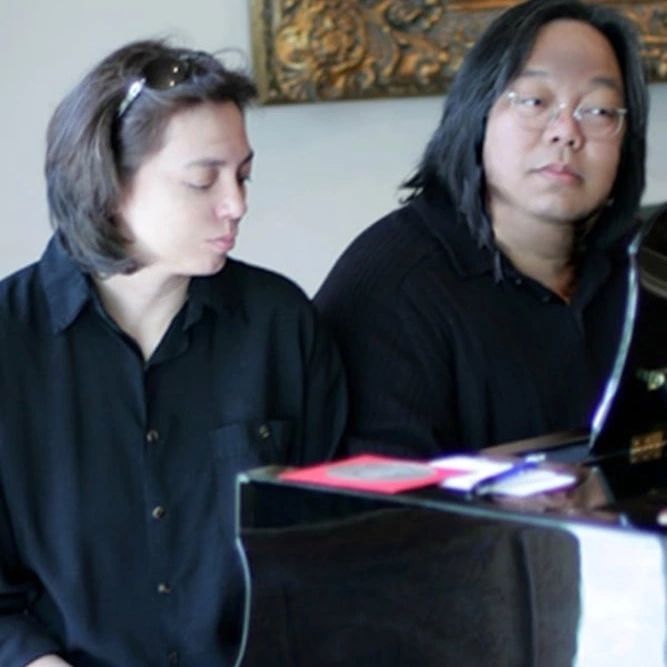 But if there's someone she considers a real mentor, it would have to be her husband Bodjie Dasig, the songwriter behind Richard Reynoso's "Sana Dalawa ang Puso Ko", Ariel Rivera's "Ayoko na Sana" and "Ale, Nasa Langit na ba Ako?"
"He and I used to dissect songs and study them – why it works, why it doesn't work. Looking back, he gave me a lot of good advice." She fondly recalled instances when Dasig would suggest she rework certain lines of her songs. "I resented it at that time kasi ang feeling ko, 'Mas madami naman akong hit songs kaysa sa iyo ah.' But I learned to just get rid of the ego, listen and learn. And true enough I could do better. We were not in competition with each other. We actually complemented each other. But we kinda push each other to writing better."
Trivia
Did you know that Quesada was one of Regine Velasquez's backup singers in "Urong-Sulong", composed by her best friend Christine Bendebel ("Kung Maibabalik Ko Lang")?
Or that, for at least a year, she became part of Hotdog, the legendary band behind such Manila Sound classics like "Bongga Ka, 'Day", "Pers Lab", "Langit Na Naman", "Manila" and "Ikaw ang Miss Universe ng Buhay Ko"?
Or that she developed a renewed appreciation for "To Love Again" only when she turned 50 – eight years after her husband's passing – and realized how its lyrics suddenly spoke to her?
Or that she'd be singing "Habang Panahon", which Nora Aunor sang for the film "El Presidente", in her 2020 concert? The love song was originally composed by Dasig in 1994 as a gift to Quesada, when the busy duo couldn't spend their first Valentine's together as husband and wife.

Over several years, Quesada may have been away from the limelight – although fans would remember her successful series of concerts in Manila just before the pandemic. She now keeps a regular office job in San Francisco. In the past year or so, she has done a few virtual concerts and also staged a "Kara-OQ" session with former Music and Magic singer Fe Delos Reyes, just to touch base with her Filipino fans.
Even with all the background information, there is still nothing like listening to the classic songs that Quesada wrote and performed to get the best illustration of her genius. Her life story is in her songs, and those are the pieces of history that will be remembered forever.