IN "The Woman in Me", a heartfelt and heartbreaking insight into the life of Britney Spears, the pop star's vulnerability shines through as she narrates her painful journey from a vulnerable girl to an empowered woman. She dives into what life was like growing up in an abusive household, how gaining fame as a teen impacted her, details about her relationships with exes Justin Timberlake, Kevin Federline and Sam Asghari and the conservatorship she was placed under.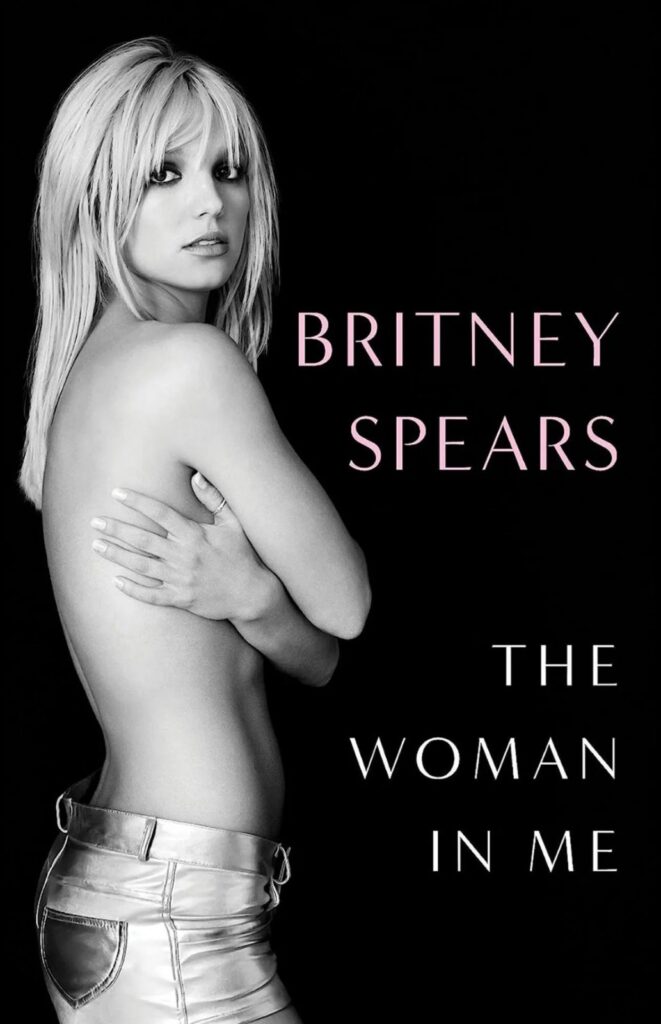 Three months before it hit the shelves on Oct. 24, a flood of pre-orders had already swept Spears' debut memoir to the top spot of Amazon's new releases in books list. The highly anticipated book marks the first time Spears has spoken out in-depth since her controversial conservatorship under her father was terminated in 2021. Months later, she signed a record-breaking $15 million deal with book publisher Simon & Schuster. The princess of pop opted to skip interviews with high-profile figures including Oprah Winfrey in favor of telling her story in her own words.
In 2002, Forbes named Spears the world's most powerful celebrity. Within a matter of years, that power was taken from her: she was legally controlled by her family, held for months against her will in a mental health facility and stripped of every freedom, right down to what she was allowed to eat and drink.
In "The Woman in Me", reportedly ghostwritten by an unbilled journalist named Sam Lansky, Spears details everything from her childhood in rural Louisiana and early fame in "The Mickey Mouse Club" to global pop domination. Among stories of family chaos and unhealthy relationships, readers will see sign after sign that things are very wrong and no one is doing anything to stop the Spears car careening off the road. Spears astutely pointed out that she was seen as a money-making machine and not a human being by almost everyone in her life.
Sordid family history
She details her father Jamie Spears' sordid family history – his beloved mom fatally shot herself in a graveyard, and his dad was a ghastly abuser who had a penchant for sending his wives to mental institutions – in an attempt to make sense of his decades-long battle with alcoholism.
She also describes the turbulence that rocked her own parents' marriage. When Spears and her siblings, Bryan and Jamie Lynn, were growing up, their father and mother Lynne fought like hell over money and vices, to the point where the patriarch would storm off and go missing for hours on end.
Things finally started looking up for their family once Spears made it big in the '90s, but she had it far from easy in the public eye.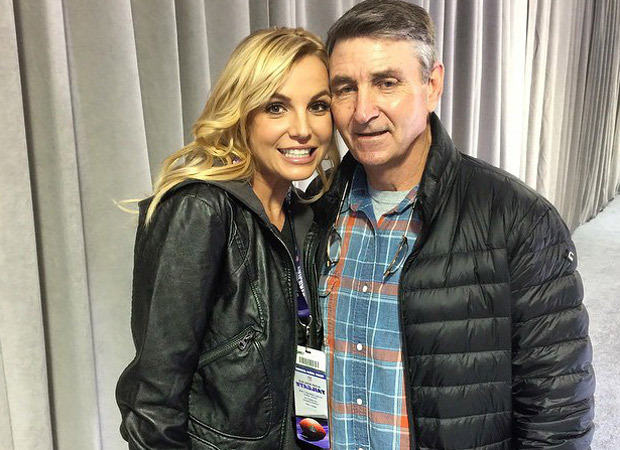 She recalls inappropriate questions following her wherever she went. "Star Search" host Ed McMahon asked about her love life when she competed on the talent show at just 10 years old, and numerous journalists prodded her about her virginity and breasts before she was even legal. Her songs were written for her, they noted, while suggesting that her public image was created by creepy, salivating older men.
"No one could seem to think of me as both sexy and capable," she writes. "If I was hot, I couldn't possibly be talented." Although she exercised creative control behind the scenes, Spears' publicists infantilized her. She was marketed as a chaste, God-fearing country girl – even though, she writes, she had been a regular smoker since the age of 14 and lost her virginity around the same time. At first, however, she toed the PR line.
Spears talks about the joy of music taking her "half outside the world" during a childhood that was financially and emotionally precarious. The trickle-down effect of family trauma is laid out almost matter-of-factly: her father's tragic childhood and its influence on his behaviour as an adult in turn had an effect on Spears's own, which was colored by her father's drinking and mother's despair.
Spears was a feisty and driven teen, but the adult Spears did not seem to have a strong grasp on her identity. Acting was a harrowing experience for her sense of self. Cast in the 2002 teen drama "Crossroads", she became consumed by her character and felt herself split into two. "Living that way, being half yourself and half a fictional character, is messed up," she says. "After a while you don't know what's real anymore."
Timberlake and abortion
The media's fascination with Spears only intensified once she began dating Justin Timberlake, whom she met on "The Mickey Mouse Club" in 1993 before reconnecting while touring with his boy band, NSYNC, in 1998.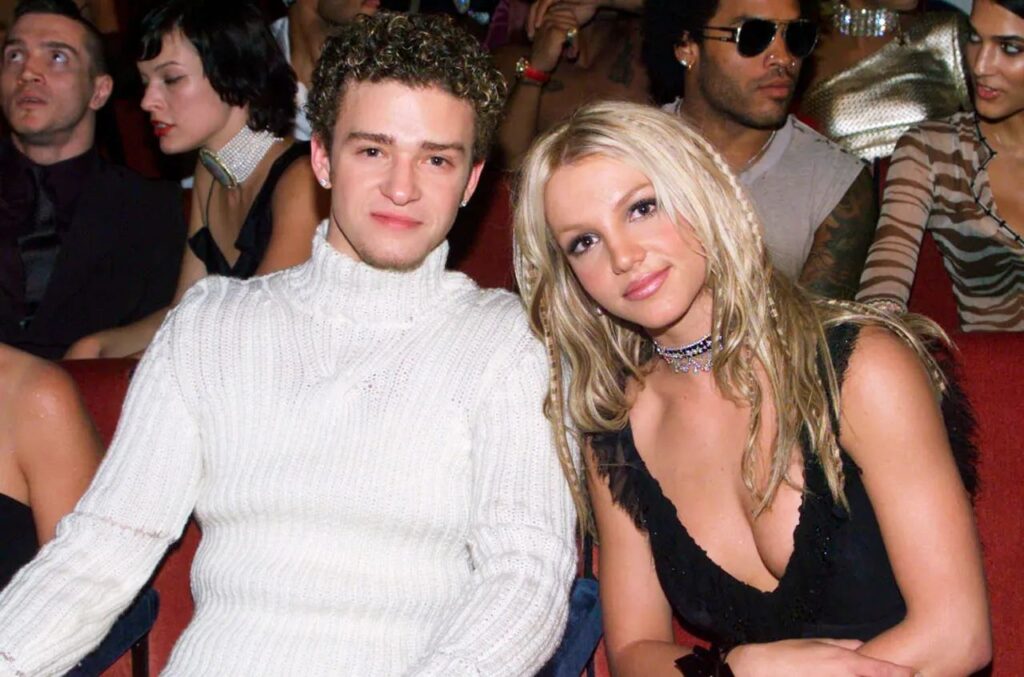 During their high-profile three-year relationship, Spears became pregnant, but she reveals in one devastatingly gripping passage that she had an abortion because Timberlake "didn't want to be a father" yet. The pills she had been prescribed left her in agony but the couple were too scared to visit a hospital in case the news leaked. For hours, Spears was curled up, "sobbing and screaming" in pain on the bathroom floor. "Still, they didn't take me to hospital," she says. Instead, Timberlake "thought music would help, so he got his guitar and lay there with me, strumming it."
Despite the trauma, she went back to work, soldiering on even after Timberlake dumped her by text on the set of a music video. After their separation, she was vilified in the press, with Timberlake strongly hinting she had cheated on him (she says it was the other way around, with "one of the girls from All Saints"). Timberlake has yet to respond to his depiction in the book.
The singer recounts her agony in arduous detail but doesn't trash her ex – not even while detailing his repeated transgressions or text message breakup. Instead, she chooses to extend some grace to her first love. She acknowledges that she isn't perfect either, admitting she, too, had cheated – as Timberlake infamously implied in his "Cry Me a River" music video 21 years ago.
The couple's breakup only increased the appetite for gossip about Spears' personal life. The tabloids hounded her. She recalls a photographer from People magazine demanding she empty her handbag, so they could check whether she was carrying drugs or cigarettes.
Successive crises
By her own account, a trio of successive crises caused Britney to spiral out of control in the mid-aughts: an undiagnosed bout of postpartum depression, her split from her second husband, Kevin Federline and the death of her dear aunt Sandra Covington.
In "The Woman in Me," the pop superstar shares her self-aware version of many fateful events in her life that have already been covered by the tabloids, from her 55-hour marriage to her childhood friend Jason Alexander ("I was just honestly very drunk.") to partying with Paris Hilton ("It was never as wild as the press made it out to be.").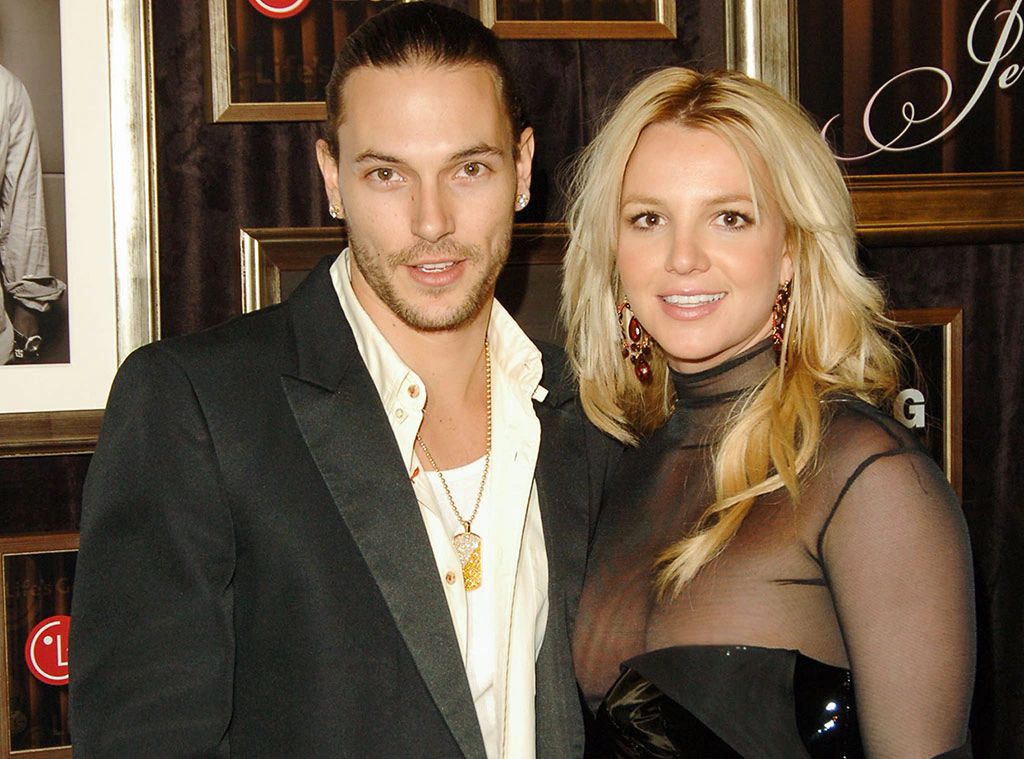 Eventually, the pressure became too much. In 2007, Spears marched into a hair salon, picked up some clippers and cut off her hair. "Shaving my head was a way of saying to the world: F*** you," she writes. "I'd been the good girl for years. I'd smiled politely while TV show hosts leered at my breasts, while American parents said I was destroying their children by wearing a crop top. And I was tired of it."
Spears's struggles around 2007 are well-documented, given the paparazzi swarming her at the time. She describes them evocatively as "enemy combatants" and "an army of zombies."
Instead of being seen as an act of strength or rebellion, Spears' buzz cut was used as evidence of instability. Within a year, her father, of whom she was afraid and essentially estranged, took the opportunity to take legal control both of her personal and professional affairs. His words: "I am Britney Spears now." It led to 13 years of what Spears describes as "Groundhog Day".
Horrific years
As Spears notes, none of these regrettable blunders warranted a response as extreme as her dad marching into court on Feb. 1, 2008, and petitioning for a conservatorship, which is typically reserved for the elderly and incapacitated. "The conservatorship was created supposedly because I was incapable of doing anything at all – feeding myself, spending my own money, being a mother, anything," she grouses. "So why was it that a few weeks later, they had me shoot an episode of 'How I Met Your Mother' and then sent me on a grueling world tour?"
It is horror after horror from this point on. She writes of being betrayed by her family, stripped of her freedom and robbed of her love for music and eventually forced into an isolated rehab facility. She was put on lithium, which warped her sense of time and made her feel "estranged from my own body."
A straightforward writer, Spears doesn't embellish her prose. That matter-of-fact style amplifies the terror of those years.
She talks about being pinned down on hospital stretchers and forced to take medication against her will. At home, she isn't allowed to take a bath in private. Boyfriends are vetted and informed of her sexual history before they can go on a date.
For 13 years, she could not see her two sons (Sean Preston and Jayden James) with Federline without approval. Her driving license was confiscated. She could not choose her meals, and was forbidden from drinking tea or coffee. When she wanted to have a contraceptive intrauterine device removed, her request was denied.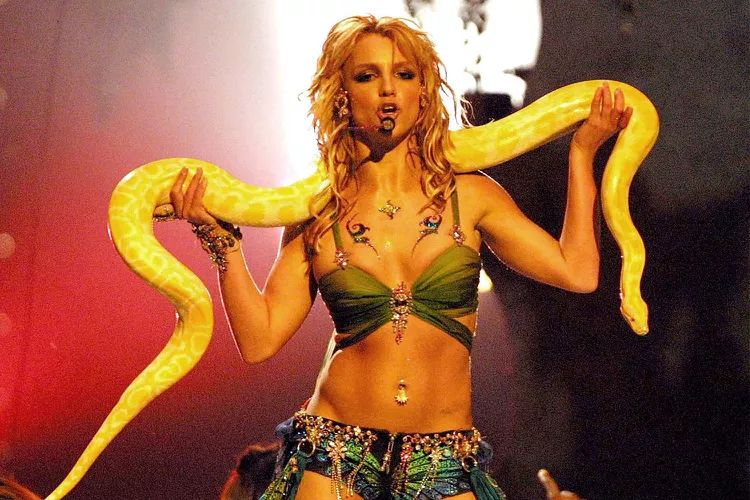 At first, she tries to appease her parents and the doctors. "If I play along, surely they'll see how good I am and they will let me go," she says.
When she considers rebelling, access to her two young sons is used as a bargaining chip. "My freedom in exchange for naps with my children was a trade I was willing to make," she admits.
But even while she was supposedly incapable of looking after herself, Spears was sent out on tour, hired as a judge on "The X Factor" and booked for a four-year Las Vegas residency.
Talking about the Vegas residency, she sounds exhausted, unfulfilled, shackled to its handler and kept in a cage. "To even leave the room, we had to give the security team two hours' notice," she writes, and the performance was not updated for the entire two-year stretch. "Singing such old versions of old songs made my body feel old." This was a far cry from the Spears who had found her power through performing.
The singer, who used to collect receipts in a glass bowl in order to keep track of her taxes, carefully documents the millions everyone else made from those engagements, while she was given a strict allowance of $2,000 per week.
Losing all sense of self, she almost gave up. "The fire inside me burned out," she recalls. "The light went out of my eyes."
For pages and pages, it feels unreal that anyone could be put through it all, let alone one of the most famous women on the planet. The first tiny bit of hope feels like a sunbeam bursting through a cloud when she describes how a nurse at a second facility showed her some pictures of the #FreeBritney movement, and the journey to freedom began.
With renewed courage, she hires a new lawyer and places a 911 call reporting herself as a victim of conservatorship abuse. "Migraines are just one part of the physical and emotional damage I have now that I'm out of the conservatorship," she writes. "I don't think my family understands the real damage that they did."
In an interview with the Daily Mail last year, Jamie Spears said that his conservatorship actions were done only to save his daughter during her most troubled times. He claimed that not only did he prevent her ruination, but that he kept her relationships together with sons Sean Preston and Jayden James. "Not everybody's going to agree with me," Jamie said. "It's been one hell of a time. But I love my daughter with all my heart and soul. Where would Britney be right now without that conservatorship? And I don't know if she'd be alive. I don't."
Anger courses through Spears' writing, particularly when discussing her father, whom she describes as an alcoholic and a failed businessman; a "reckless" and "cold" figure who pushed his children too hard and was abusive to their mother. Jamie has not commented about his depiction in the book. He now lives with his other daughter, Jamie Lynn and her family in Louisiana after another failed stint in rehab for alcoholism. He has no contact with Britney, nor does Jamie Lynn, who has also been condemned on social media by her sister.
It's unlikely to read "The Woman in Me" and not feel despondent and incensed on Spears' behalf. One tiny detail of her new life, in particular, emphasizes how grey her world had become. "Now," she writes, "I get to eat chocolate again."
Being 'reborn'
"The Woman in Me" ends triumphantly, with Spears successfully fighting to terminate her conservatorship. It's a survivor's story, one that's still being written even after its 288 pages come to a conclusion. She talks of being "reborn" and "finding joy" once again.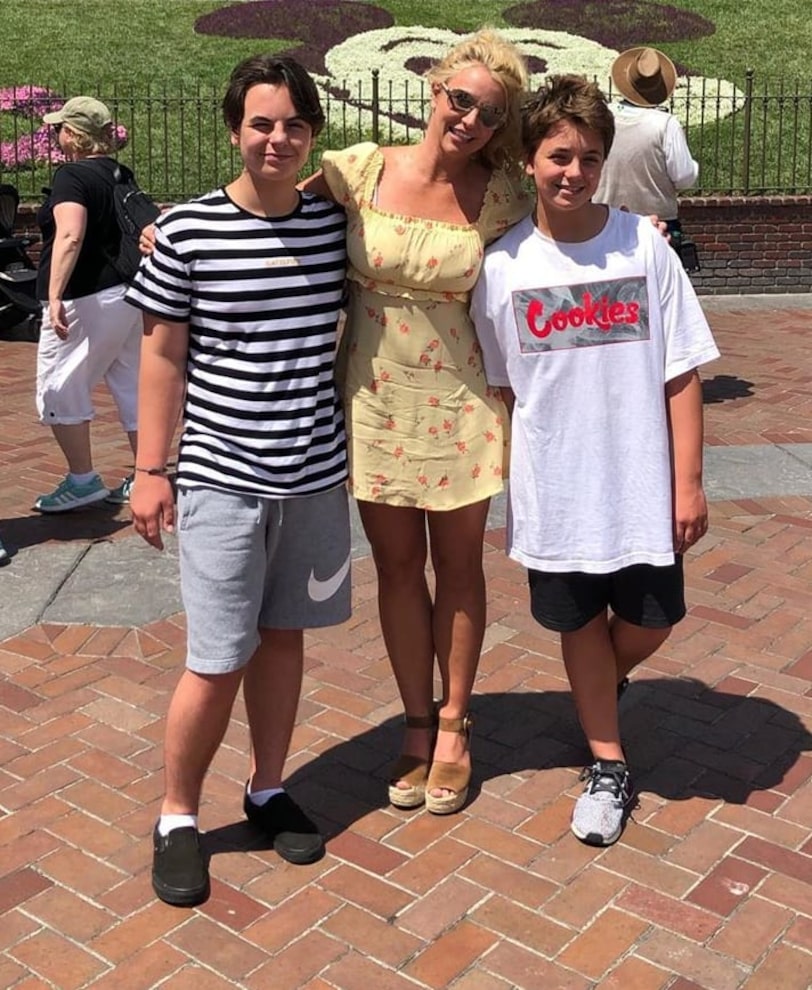 Spears' ongoing divorce from her third husband, Asghari (whom she calls a "gift from God" in her book), commenced after her memoir went to print while her sons, 18-year-old Sean Preston and 17-year-old Jayden James are still living with their father in Hawaii. Understandably, that subject is not broached here. But those absences do drive home the tangle in which Spears remains, and the years it will take for her to not only come to terms with her past but to form the building blocks of her future. "It's time for me not to be someone who other people want," she writes. "It's time to actually find myself."
The book's writing is casual, conversational as though she's spilling it all in a classic Spears Instagram caption. She spins a good yarn though whether describing her pregnancy cravings (food and sex) or reliving her terror at dancing with a snake at the 2001 MTV Awards. But to see it as simply a famous person's memoir is underselling it. This is a text that dissects the notion of the "mad woman", analyzes the nature of celebrity and highlights some huge failings in the American legal system.
"The Woman in Me" tells a focused story that makes inarguable the ties between patriarchy and exploitation, and should be read as a cautionary tale and an indictment, not a grab-bag of tabloid revelations. After all Spears has lost, the sharpness of her perspective is a miracle. She repeatedly questions why – whether as a teenager in a crop top "corrupting" the youth or a 25-year-old getting drunk at a club – she was perceived as "dangerous". May her truth pose a legitimate threat to the system that exploited her.