GALACTIC wear, mushrooms, vitamin seaweed and non-alcoholic drinks are some of the trends that will take 2023 by storm, according to Pinterest Predicts.
The annual report looks at the latest, rising trends in lifestyle and design that are set to become even more popular over the next year. Based on the behavior of its 445 million users, Pinterest analyzes the terms and topics its visitors have been searching to gauge the top trends that will emerge or continue to grow the following year. For the last three years, eight out of 10 of its predictions came true.
"We have access to insight from over 400 million people worldwide, every month, and the pool of data allows us to really understand what consumers want, and are planning to do and buy next, before the trends get big," says Visha Kudhail, Pinterest director of business marketing, EMEA, in an interview with Charged.
"What I love about the 2023 report is that despite all the uncertainty the world is facing, consumers are still optimistic, and are actively looking to make positive choices and changes in their lives," Kudhail says. "Brands can be there to inspire people's purchases along the way, as they turn their Pinterest boards into reality."
So what are the key trends for 2023?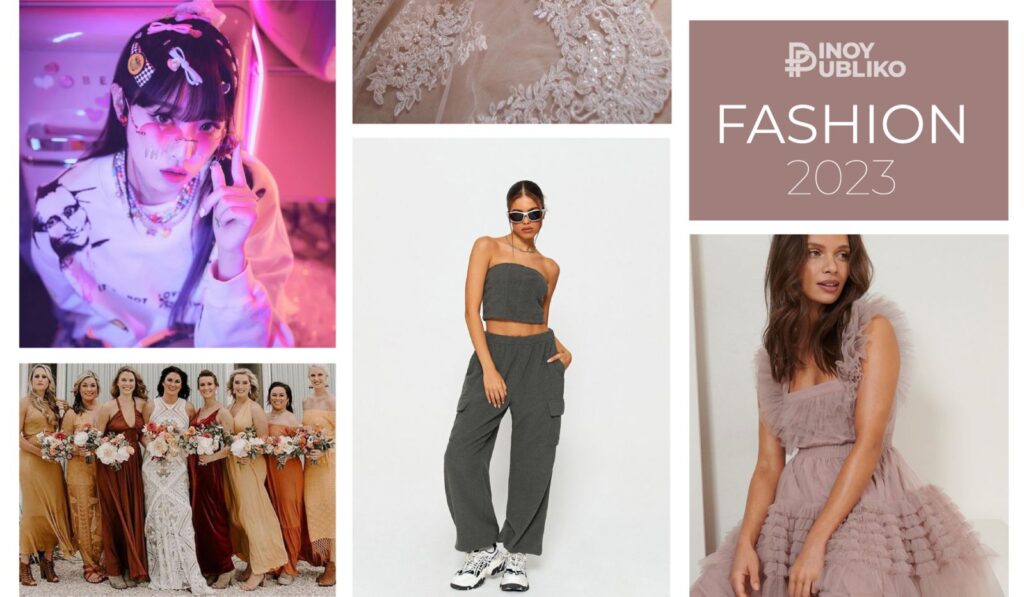 Airy styles like lace, tulle, ruffles and shimmer will bring a touch of romance to fashion in 2023 based on increasing searches from Gen Z (aged 10-25) and Millennials (26-41). Fringes and tassels are also expected to make a comeback. "After two years of sweatpants and loungewear, the focus is now on body-baring silhouettes," according to Pinterest.
Slip dresses, tube tops, cargo pants and claw clips will also take off in the coming year. Searches for dystopian outfits and futuristic fits will spike as Gen Z and Millennials go for cyber streetwear, galactic glasses and gamer girl styles.
Hues of terracotta, copper and burnt sienna will be frequent guests at weddings. Such smoldering color can be seen from floral arrangements to bridesmaid dresses.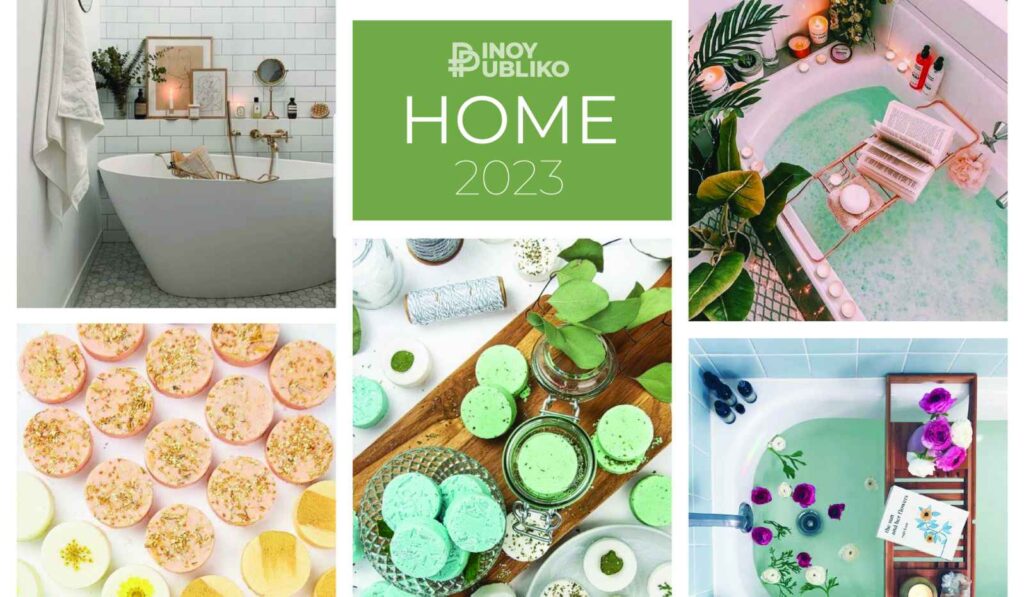 People will take water conservation to new heights. They will invest in rainwater harvesting, rain barrels and drought-tolerant landscaping to make their homes more sustainable.
A creative fusion of inherited furniture, flea-market finds and repurposed antiques will revitalize rooms. Weirdcore design, mushroom decor and fantasy art will adorn houses. Front-door and porch makeovers will make a big entrance.
Showers will become the ultimate luxury retreats as aromatherapeutic accessories like shower bombs and home spa bathrooms become more popular.
Golden and silver wedding anniversaries and birthdays that usher in new decades will be celebrated in high style. More years, more reasons to party.
Experience-based outings are the new dream dates. Gen Z will opt for bookstore rendezvous, museum meet cute and aquarium adventure. Who needs dinner and movie when you have artworks and whales?
Rave culture will reign in the year ahead. As Gen Z and Millennials recover from more than two years in lockdown, they'll take over nightclubs, warehouses and house parties. Techno style, rave fashion and house music outfits will be all the rage.
In 2023, pool parties are going to the dogs. Plans for do-it-yourself backyard dog pools and play areas are on the rise as are pooch-inspired decorations and favors.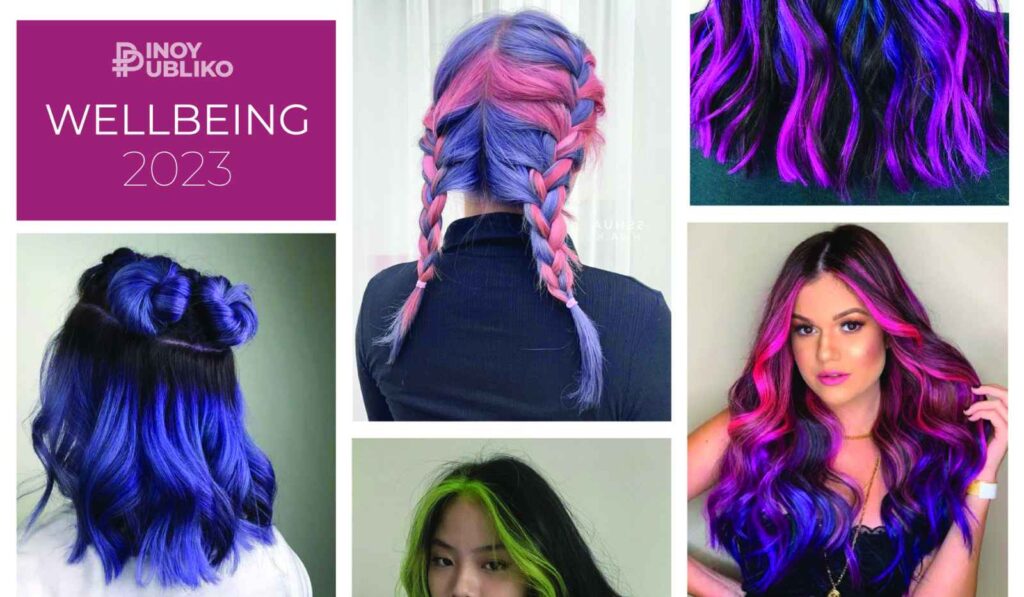 Primal movement exercises such as stretches and tricep dips are becoming popular as are routines that increase knee and hip mobility, reduce neck humps and lessen the impact of hunching over phones. These anti-tech workouts invite people to prioritize posture.
"Skinification" or focusing on the health of your hair and scalp, will be a priority in 2023.
Get ready for Gemini hair. Gen Z and Millennials are behind this rising trend in hair color that mixes a natural hue with bright blue, purple and pink. Multi-tone looks like black braids punctuated with blue or brown-to-pink and blonde-to-lavender transitions will come into focus.
When it comes to hairstyles, Gen Z and Millennials will prefer chopped bobs, micro bangs and abbreviated braids to long tresses. Short stiletto nails will replace lengthy acrylics. Mini French manicures that feature just a tinge of color at the fingertips will get its big break next year.
Alternatives to talk therapy are on the rise – like expressive art and music therapy – as well as art journaling. Gen Z and Millennials are driving this trend as they seek new and creative ways to work on themselves.
Hobbyists of all ages will turn to decorative crafts like origami, quilling and papier-mache.
Parenting
As advocacy of postpartum care grows, Millennials are finding ways to support parents – from postpartum meals to gifts and essentials.
Parents are looking to deconstruct gender norms for their children and let them discover their own interests and identities, according to Pinterest. Searches for "personal pronouns flashcards," "my self activities for kids" and "unisex names" have greatly increased.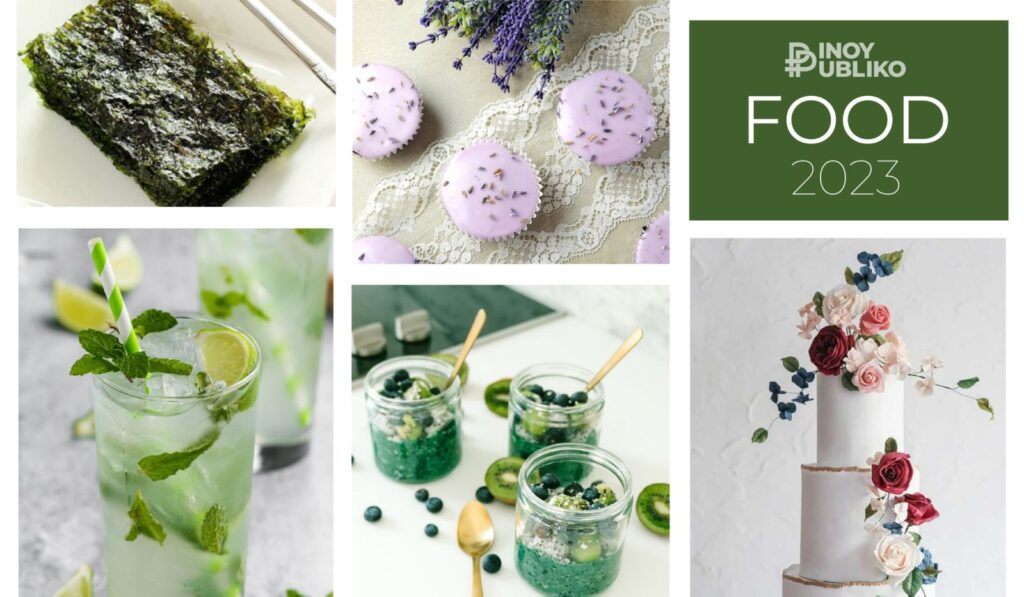 Sea greens will be the new wave of superfoods. Chlorella, spirulina, kelp and nori are finding their way into vitamins, snacks, recipes and restaurants.
Lavender, daisies, roses and pansies will bloom on baked goods like cupcakes and shortbread cookies and other desserts.
Demand for low- and non-alcoholic (NA) drinks in retail shops, bars and private parties is growing exponentially. Mocktails (mixture of fruit juice, soda, herb and syrup), artistic ice cubes and garnishes for NA concoctions and alcohol-free recipes will be on tap in 2023.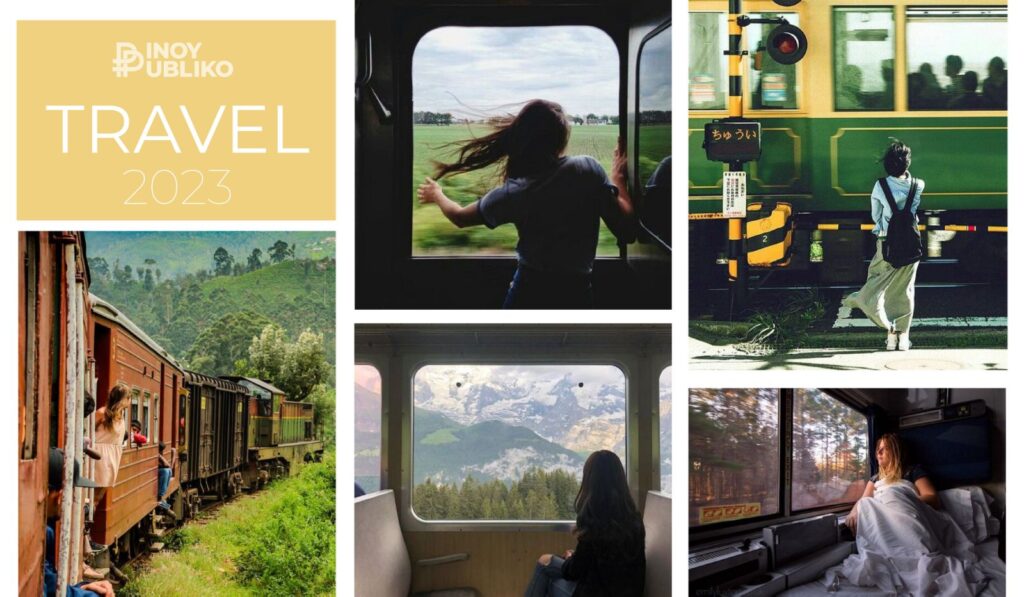 Scenic train rides are poised to be the new year's biggest travel trend. Thanks to lower carbon footprint, extra leg room, mobile panoramas, laid-back cafe cars and hassle-free check-ins that don't entail endless security lines.
---
Email the author at [email protected]
---
Rowena C. Burgos is a former Lifestyle desk editor of the Philippine Daily Inquirer.
---