MOMMY, Mama, Mother, Nanay. Whatever we call her, she's one of the most influential people in our lives. She dressed us, cheered us on, held us while we cried from our first heartbreak and supported us during every significant achievement – and she deserves to feel appreciated every day, especially on Mother's Day.
The big day, May 14, is the perfect time to spoil the amazing women who have shaped our lives.
Whether you're looking for personalized presents or luxurious treats to pamper your mom, grandma, aunt, mother-in-law, wife, sister, daughter or friend, there's something to suit every type of mother. Whatever you choose, it will definitely help make this occasion her best one yet – especially when paired with a celebratory meal and a thoughtful card.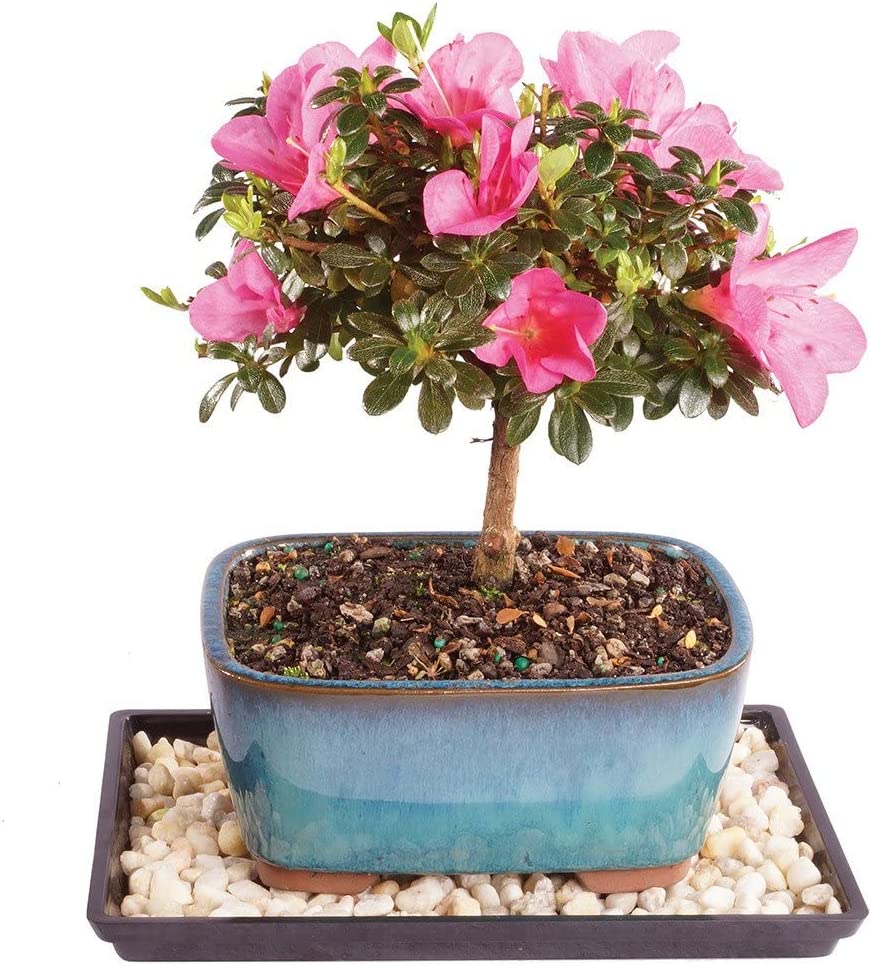 Floral bouquets

Brighten up mom's day with the gift of a stunning floral arrangement that adds a pop of natural beauty to her space. Not only will it make her surroundings more cheerful, but it can also boost her well-being. Flowers have been proven to reduce stress and promote positive mental wellness. Show your mother how much you care by surprising her with a bouquet, big or small, and let her know she's loved in the most vibrant and fun way. You can pair flowers with any other type of gift: card, gold pendant, watch, plane ticket to a vacation, chocolates, smartphone, bottle of wine.



Coffee beans
Indulge your mom's love for coffee with a gift that will tantalize her taste buds. Treat her to a bag of exquisitely sourced coffee beans that boast a distinctive aroma and rich flavor. With each sip, she'll savor the notes of chocolate, caramel and fruity undertones.

Literature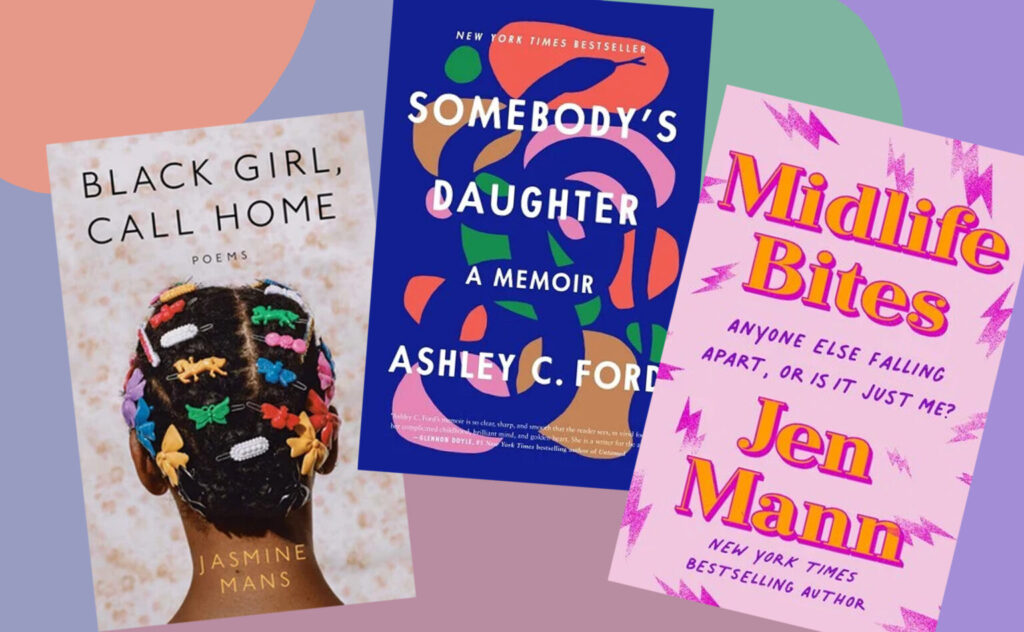 For a mother who loves to delve into the world of literature, a collection of different works would make an excellent present. For the athletic mom, "Strong Mama" by Robin Arzon; for a woman of a certain age, "Midlife Bites: Anyone Else Falling Apart, or Is It Just Me?" by Jen Mann; for the mom going through a hard time, "Little Pieces of Hope" by Todd Doughty; for the photographer, "Family Matters" by Gillian Laub; for the memoir lover, "Somebody's Daughter: A Memoir" by Ashley C. Ford; for the poetic parent, "Black Girl Call Home" by Jasmine Mans; for the mom in need of some excitement, "Illogical: Saying Yes to a Life Without Limits" by Emmanuel Acho; for the music lover, "The Violin Conspiracy" by Brendan Slocumb; for the broken-hearted, "Fault Lines" by Emily Itami; for the widow, "A Journal for Jordan: A Story of Love and Honor" by Dana Canedy; for the giver, "Enough About Me: The Unexpected Power of Selflessness" by Richard Lui; for the theater geek, "Lilyville: Mother, Daughter and Other Roles I've Played" by Tovah Feldshuh; for the exhausted mom, "I'm So Effing Tired" by Amy Shah.


Skincare treats
Whether she's a skincare junkie, a makeup maven, or somewhere in between, there's a ton of fabulous options that will have her feeling like a total queen. Spoil your skin-loving mama with a lavish skincare kit. Hunt down a pack that's loaded with all the bells and whistles: purifying cleanser, refreshing toner, hydrating moisturizer, and why not throw in a serum or face oil to give her that extra oomph.
Perfume
Spritz mom with love. A fragrance is the ultimate timeless present that's always en vogue. Pick a scent that matches her vibes, and voilà! Every time she wears it, she'll be flooded with memories of your affection.
Makeup palette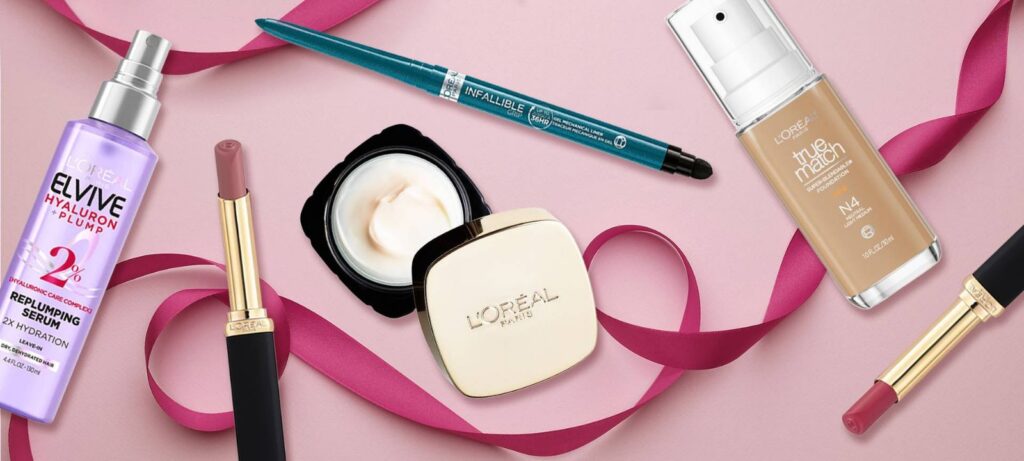 Got a glam mom who loves to experiment with makeup? Surprise her with a gorgeous eyeshadow or blush palette that'll have her feeling like a beauty boss. Make sure to pick a set with a rainbow of shades so she can slay any look, whether it's a date night or a girls' night out.
Hair styling tool
Make mom feel like a hair goddess with a top-notch curling iron or straightener. Watch her beam with pride as she rocks a salon-quality hairstyle from the comfort of her own home.
Bath and body kit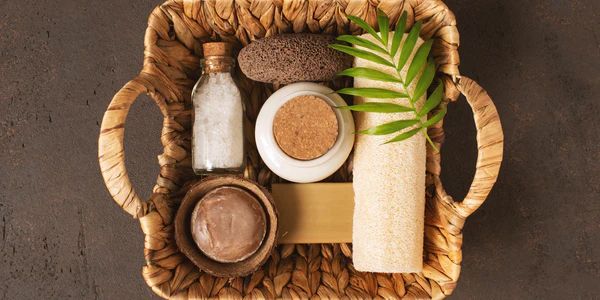 Pamper your beloved mom with a spa-inspired adventure by gifting her a lavish bath and body kit. Choose one that comes with a delicious body wash, indulgent body lotion and throw in a scented candle or bath bomb to enhance the experience.
Personalized mugs
Give mom's morning routine a touch of personal flair with customized mugs. Add her name, a funny quote or even a family photo for a unique and practical gift she'll treasure. Make her daily cup of coffee or tea a delightful experience with a one-of-a-kind mug.
Mani-pedi essentials
Got a mom who adores flaunting flawless nails? A manicure-pedicure set is your go-to present. Make sure it comes with all the essentials like nail polish, files and handy tools to keep those nails on fleek.

Self-care gifts

Spice up mom's day by giving her a refreshing and rejuvenating gift experience: hand creams, face masks, eye masks, tea packets and spa voucher.
Vacation

Pack her bags for a surprise getaway. Whether she craves sandy toes, city sights or mountain hikes, make her dreams come true. Unwind, connect and create memories that will last a lifetime. The best part? Seeing her smile from ear to ear.
Cooking class
Is your mom a kitchen whiz who loves to whip up delicious meals? Treat her to a cooking class and watch her culinary skills soar to new heights. Whether it's a fun group class or a one-on-one session with a pro chef, she'll be sure to impress everyone with her newfound recipes and techniques.
Functional and fashionable bags
Before you walk out the door, you make a mental checklist: phone, wallet and keys. Putting all these in a purse is essential to your sanity. In addition to these must-have items, moms must be prepared for any situation. From snacks to medications to devices, one's bag must be able to store it all. There are so many options for functional yet beautiful purses. You can choose from a handy crossbody, backpack or throw-and-go tote bag.
Weaving or crochet set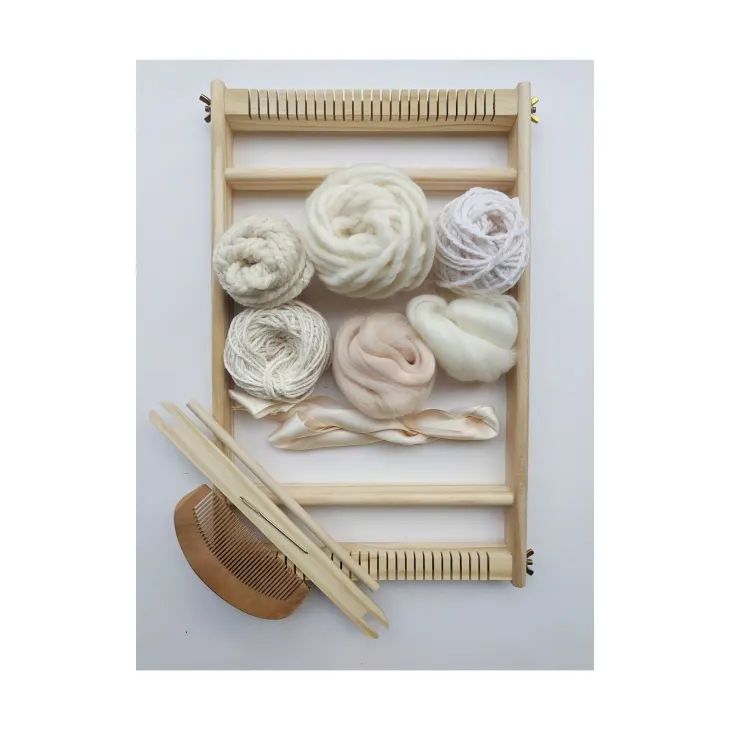 A weaving loom kit or crochet set is the perfect present to help your crafting queen mom make cozy blankets, stylish scarves and other jaw-dropping handmade goodies. It's the kind of gift that keeps on giving, as she'll happily spend hours weaving her magic and producing incredible creations.
Preserved flowers
Ditch the usual bouquet and surprise mom with a timeless treasure – a preserved flower arrangement. These beauties are treated to last and will remind her of your love long after Mother's Day.
Appliances
Treat your home-loving mom with an appliance that will make her smile. Whether it's a sleek air fryer, a coffee machine that brews with style or a smart speaker that's worth a while.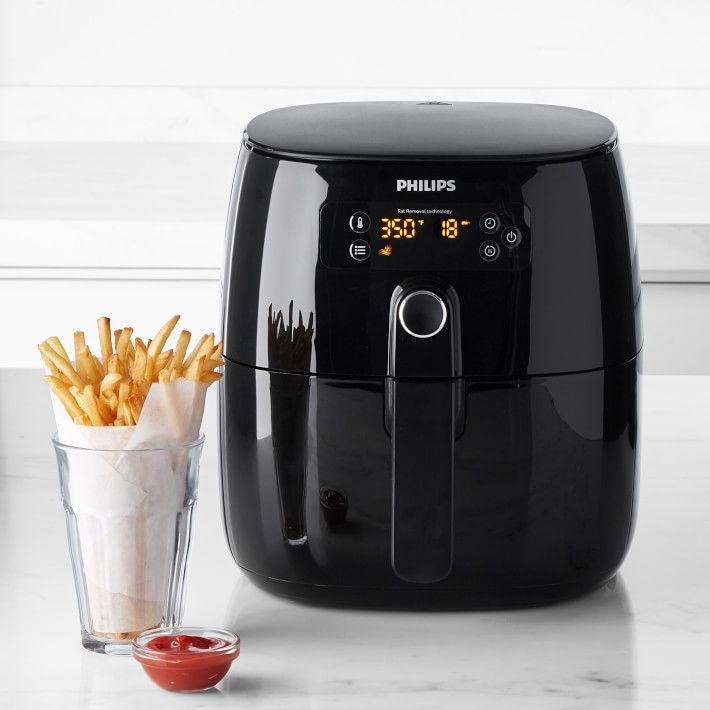 Jewelry
Spoil mom with a glam gift that will never go out of style. A dazzling necklace or earrings will make her heart skip a beat and keep the sparkle alive for years to come.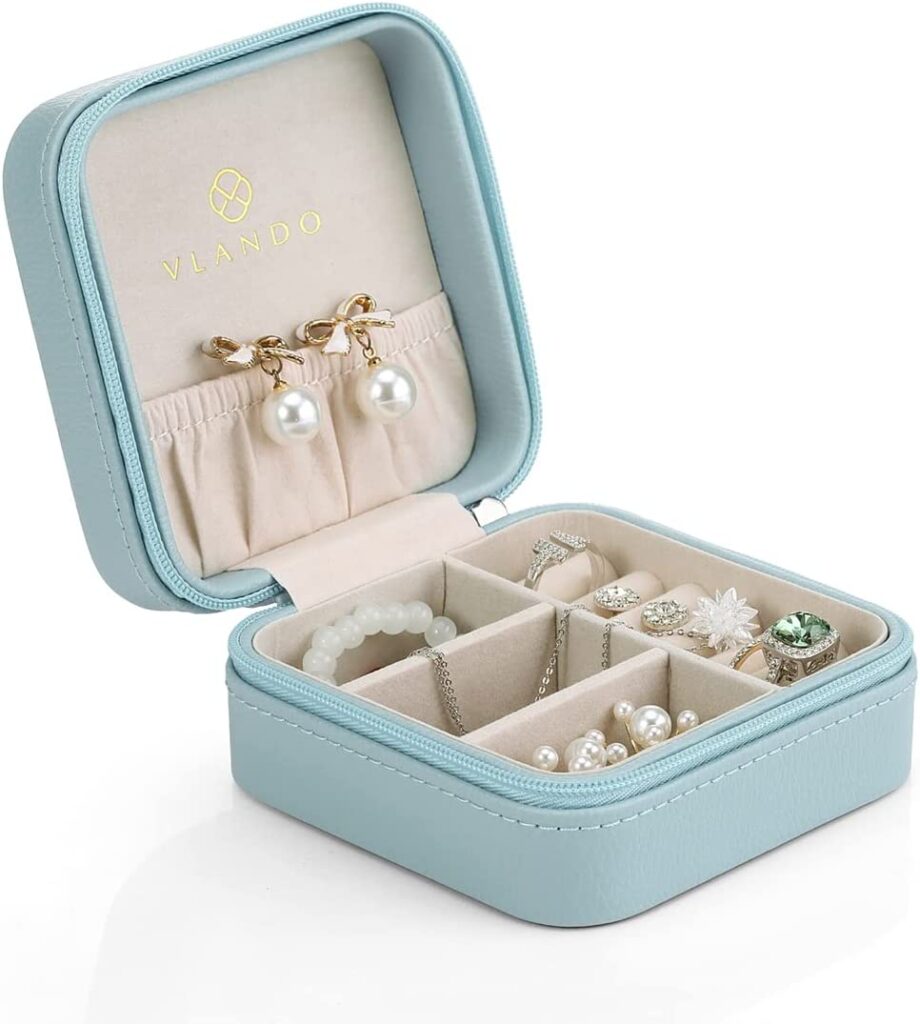 Plants
Brighten up mom's day and add a dash of Mother Nature to her abode with a gorgeous plant or flower arrangement. Plus, these gifts symbolize love and growth – a perfect way to show your appreciation for all the wonderful things she's done for you.
Ceramics
Want to give mom a gift she'll love and use all the time? If she's the hostess with the mostess, a chic ceramic set is the way to go. Perfect for fancy dinner parties or just jazzing up everyday meals, this gift is both practical and fabulous.
Teaware
Is your mom a tea fanatic? Want to give her a gift that will make her steep with joy? Look no further than a tea gift set. With a selection of teas, tea cups and teapot, this present will have her brewing with happiness. Show her you care with every sip.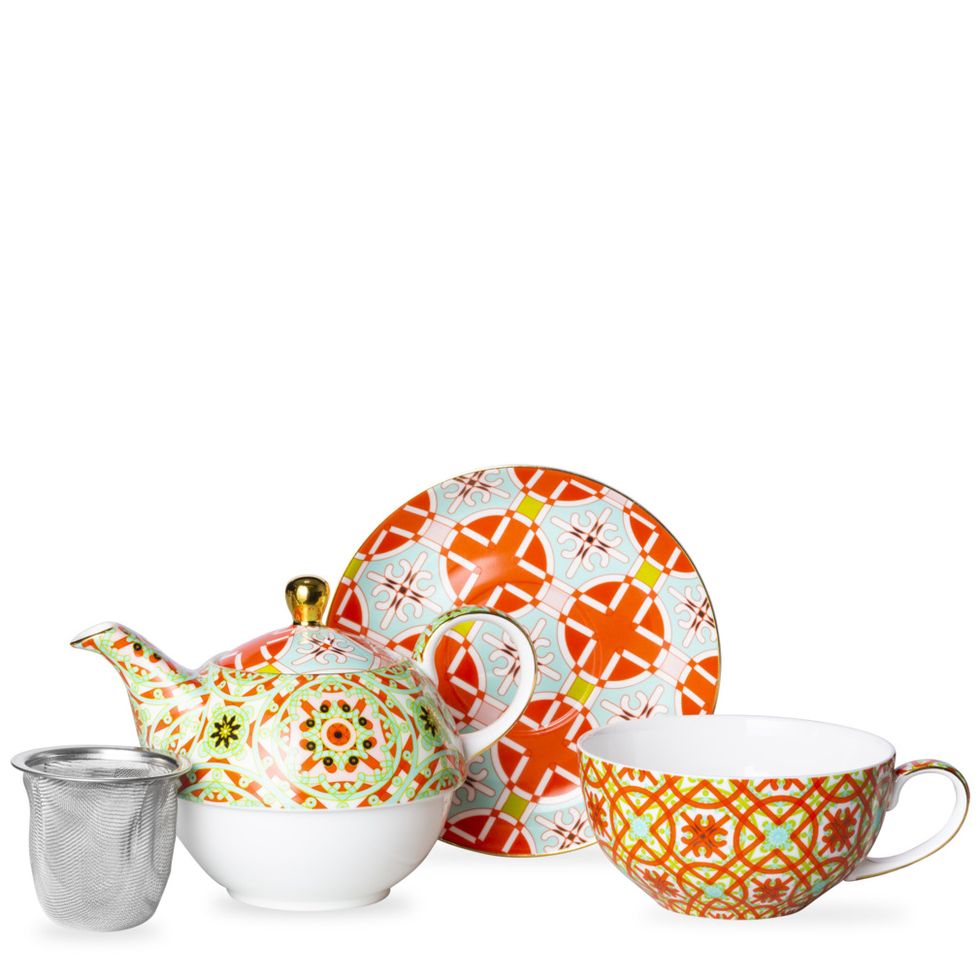 Footwear
A mom wears many hats: chef, housekeeper, driver, nurse, teacher, just to name a few. She's constantly on the go and on her feet with little time for rest. Because she's tending to everyone else's needs, her own footwear might be an afterthought. Look good and be comfy in your sneakers, slip-ons, slippers and stylish shoes while chasing toddlers on the playground or running a never-ending list of errands.
Comfy pajamas
Give mom the gift of relaxation with a comfy and chic pajama set. Let her unwind after a long day in style, all the while feeling cozy and snug. This practical present is perfect for daily use and shows her just how much you care about her comfort and fashion sense.

House cleaning service
Mother's Day is a special time for new moms as they begin their thrilling journey of motherhood. Help the new mother lighten her load with a gift certificate for a house cleaning service. Let her relax and rejuvenate while the cleaning experts work their magic. Give the gift of a sparkling clean home.
Cozy blanket
Wrap mother and baby in warmth with a snugly blanket. The perfect canvas for cuddles, stories and precious memories, it's a present that speaks volumes.
Subscription to parenting magazine
Give the gift of parenting wisdom this Mother's Day with a subscription to a parenting magazine or a witty book on the art of raising babies. Let her laugh and learn with every turn of the page.
Mothers are the backbone of our lives. They are paragons of selflessness, putting their own wants and dreams aside to raise us. They have taught us all the important life lessons we hold close to our hearts and have always been there for us and offering a shoulder to lean on when we needed it the most.
On Mother's Day, let's pause and reflect on the countless sacrifices these wonderful women have made for us, from late-night cuddles to comforting words and endless acts of devotion. It's an opportunity to reciprocate that love and make them feel truly cherished, honoring all that they do for us with gratitude and affection.